Go an Extra Mile to Grow Your Business Using Live Chat
In the present, me, you, and everyone else are all increasingly empowered by modern technologies, easily accessible information resources, and a wide range of options. Because of this, a greater demand for speed, brand relationships, and personalization are increasing.
There is a lot of talk around the live chat software – prospects and customers can connect with a business representative, present their questions with relative ease, make their purchase (or resolve a query), and joyfully go about their day. Though that might sound like a no-brainer, but in this article, we will provide you with three reasons why we can all agree that Live Chat is worth all the hype. 
1) Fast Responses – Reduce Frustration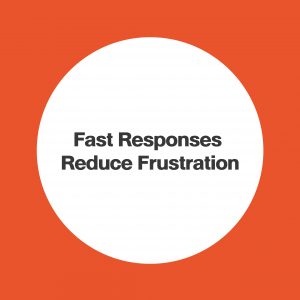 The most significant advantage of live chat (digital marketing) software over traditional (traditional marketing) client support tools, such as phone and email, is the response time. Using a phone to call any support team is usually a frustrating experience for users because there is a long waiting time when those agents are calling with other callers. In fact, according to a survey, here are some samples on the number of customer support phone lines; 67% of customers hang up out of frustration when they can't reach a real person. 75% of customers think that it takes too long to reach a human being. 72% of callers who reach an automated/recorded phone line will hang up.
Emails, one of the other popular support channels, are known to cause delays in receiving an appropriate response (often taking up to 24 hours to respond). In addition, not all problems can be resolved in a single email, which can cause further delays due to several backs and forth emails because customers and the business are trying to come to terms. 
On the other hand, live chats mimic modern instant messaging applications, enabling the customers to connect quickly to a chat operator, describe their problem briefly, and then receive a real-time response. Most live chat software enables chat operators to handle multiple customers at the same time and effectively getting rid of any wait times. Moreover, other modern chat applications allow users to preview what a recipient is typing as they describe their problems. This is a useful feature because it enables operators to provide replies even before the question is being asked. 
2) Improved Insights into Online Visitor Behavior
Understanding why customers are purchasing, or more importantly, not purchasing, is a challenge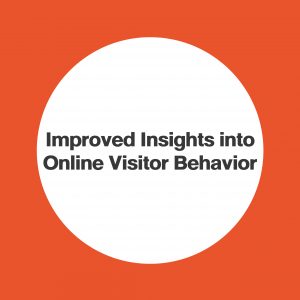 for most businesses nowadays. We certainly understand that customers' buying patterns are always evolving. Businesses can no longer stay in the trenches and watch these fluctuations from the sidelines because they will run the risk of becoming outdated and left entirely out of the new digital arena that customers are delightedly engaging in. They need to get customer insights critically as fast and as effective as they can. 
Of course, the best solution here is to get it directly from the horse's mouth. Chat is well, of course, the best choice compared to emails or phone calls. With emails, customers miss getting instant responses from the operators handling the long incoming back and forth email queue. 
In addition, telephones, the foundation of call centers, are also less favored nowadays. Complicated IVRs, unreliable phone lines, too much time spent waiting in line for call operators, and continually being put on hold or explaining the issue several times to different customer service reps leaves the customers feeling frustrated and annoyed.
With Live chat, it helps check all these issues by offering smaller queues, a proactive response, less waiting time, sales support, multitasking, etc. Routing is also a great feature in live chat software where the customer's details are stored right from their first login session. Whenever your customers need to chat again, this feature will allow them to connect with the same agent, so that they don't have to explain their issues once again. With phones or email, this is not possible or certainly not streamlined. Live chat's inherent ability enables businesses to engage in a real human conversation, and gathering relevant information becomes a lot easier with greater efficiency. You can simply ask them the right questions to understand their true intentions and gain valuable insights that are vital for your products, services, and digital marketing strategy improvements.
3) Improve Customer Service and Loyalty
As a business, it is hard to survive without a loyal customer base. You would have to make a big deal to create a great bonding, lifetime relationship with your customers, and willing to go the distance to meet their expectations by whatever it takes. With your competitor being ready to put themselves out there to pursue, or simply, they are out there to "hunt" your customers, it would be a shame if you take your customer loyalty for granted. As a result, customer-centric organizations and business leaders are now more open to live chat, making this easier. The method is done to engage with customers and offer assistance before a trivial issue becomes a big problem for them or your business. This is why live chat is referred to as a "proactive chat," but in essence, it is probably better to call it a "proactive support" or "preventative support."
 In order to understand better how much customers appreciate access to live chat, consider the fact that consumers rated live chat support the highest compared to any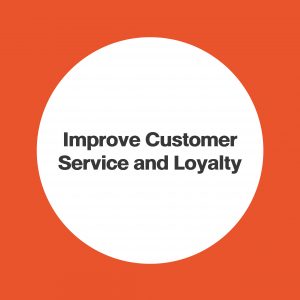 other customer service touchpoint. According to eDigital Customer Service Benchmark, a survey of 2,000 customers reflected that 31% of them are currently using live chat, 73% rated their satisfaction with the channel high, and 67% said they found live chat easy use. The survey numbers indicate why customers love businesses that provide live assistance because they feel more confident engaging with businesses that are easier to reach out to and free the hassle in the support process.
Your customers love to demand things fast and want immediate access to support as they go through their purchase decision-making process. For companies that have the mindset to go the extra mile for their customers, live chat software is a great method for them to stand out from their competition. Equipped with live chat, businesses can now communicate with their customers on a platform they prefer themselves to and use it to provide a wonderful experience. Moreover, Live Chats will decrease the support costs while increasing average order value, as it is also the only tool that gives you an ROI that is measured in minutes instead of weeks or months.
Click here to read more articles from our blog!