Available Now! Digital Transformation in a Rapidly Changing World, The Latest Ebook from Pimclick
As we are the leading creative digital agency in Bangkok, Pimclick is aware of how important digital transformation could be for all brands and businesses, especially during this hard time. And since COVID-19 has wreaked havoc across the world. Not only people are heavily affected by it in the health and wellness aspect, but the business world is also the one who's been hit hard as well.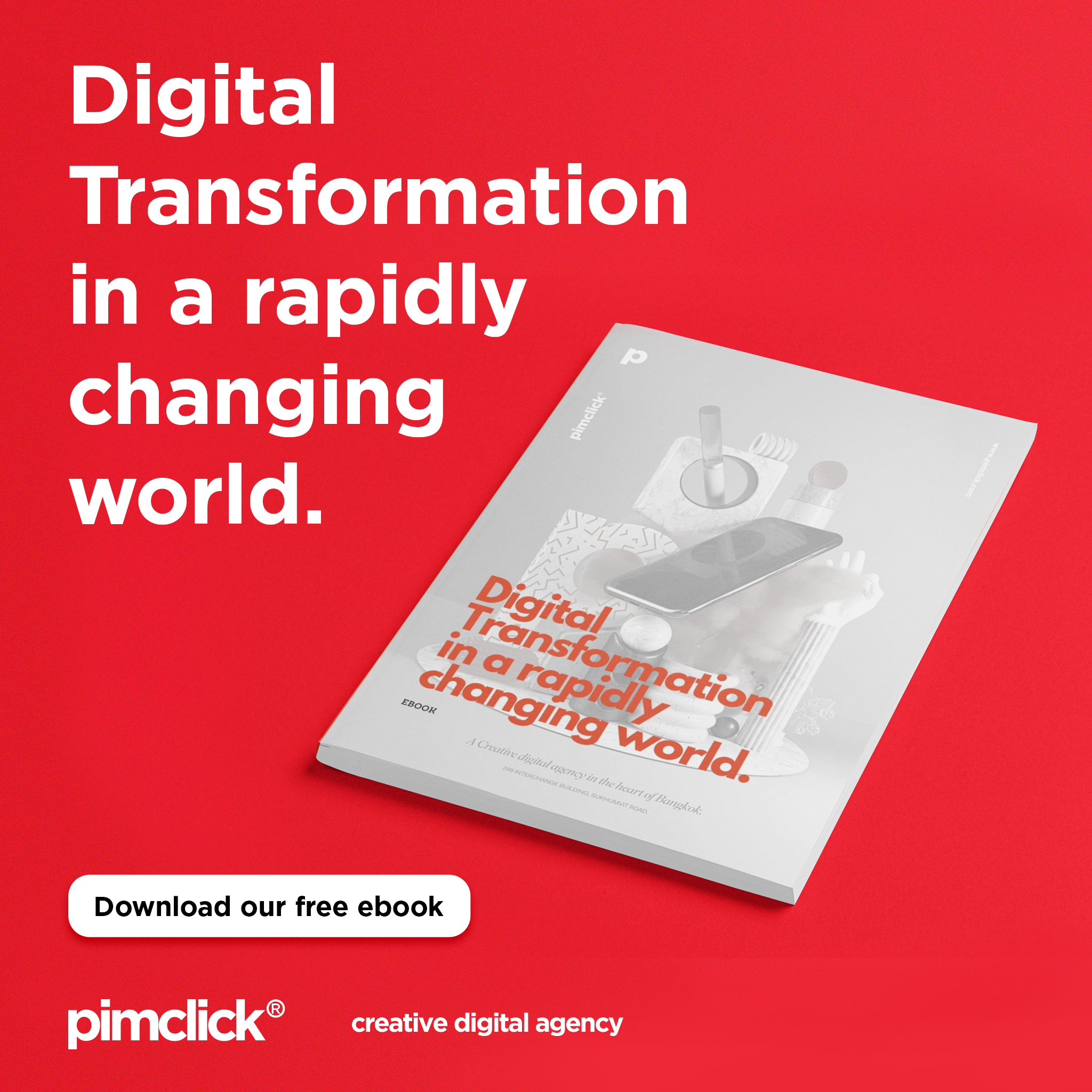 So please allow us to share Pimclick's most recent conclusions on which role the digital transformation can play, particularly during the times of a global pandemic. The research and conclusions are based on Pimclick's most recent experiences as well as publications, identified as valuable by Pimclick.
The Ebook "Digital Transformation in a Rapidly Changing World" is a resource to explore critical and emerging opportunities to realize digital transformation during and after a global pandemic. This Ebook informs pitfalls, actions, and concrete examples from a digital perspective, putting digital transformative pathways at the centre of recovery debates during and after COVID19.
Pimclick explores how the digital transformative potential of firms and individuals can be harnessed and enhanced to forge resilient business models and replicate factors of success to multiple industry fields. And if you wish to read what's inside the book, you can click here to download it for free here, www.pimclick.com/ebook