How To Create a Content Strategy for Your Business with 4 Easy Steps
Planning an excellent business model is always a daunting task every business owner has to encounter. You have to figure out how much it costs to launch or how you could get your customers. But there's one possible way you could do to support your business model, having an elaborate content plan that helps create a foundation for your business.
Because great content can be useful and entertaining to readers. And it could introduce your products and services to the targeted audiences. So if you want to start creating content, here are four steps to help you achieve better.
1. Characterise your audience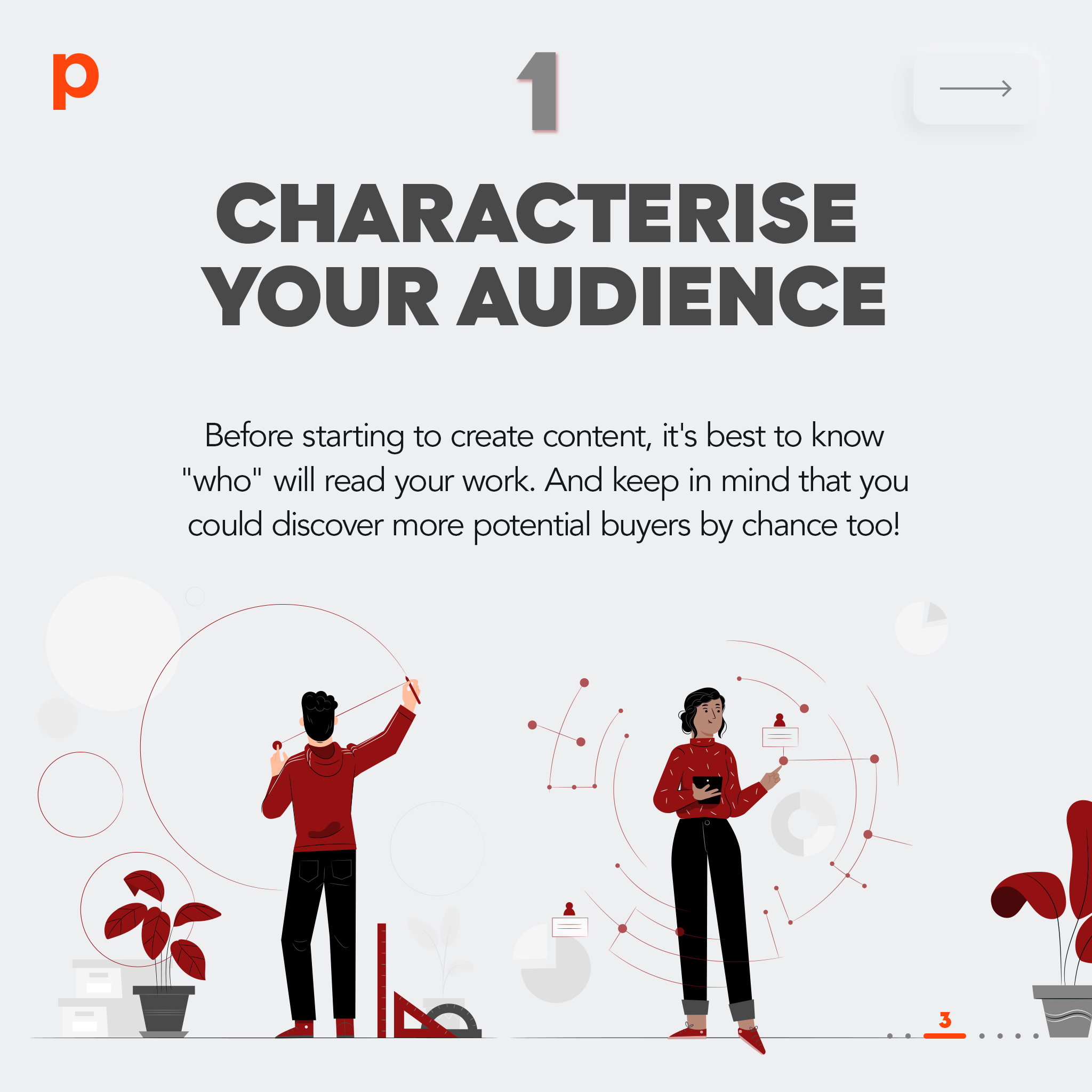 Before starting to create content, it's best to know "who" will read your work. In which you may begin with what problems your product can solve? Because during the creating content process, having specific targets will lead to a large amount of conversion in the future.
And keep in mind that your products could have a secondary audience as well. That's what makes this step important as you could discover more potential buyers by chance too!
2. Make Your Brand Stand Out from Your Competitors
Everyone wants to be unique from the rest of the competitors when it comes to content creating. So before you start creating content, Make sure how you want your business to be different from other brands as well. You might have to dig deep in what benefits your product can provide and what kind of your audience is.
And it's important to have both branded content and non-branded one as well. Because non-branded content could be more open when compared to content focusing on your products alone.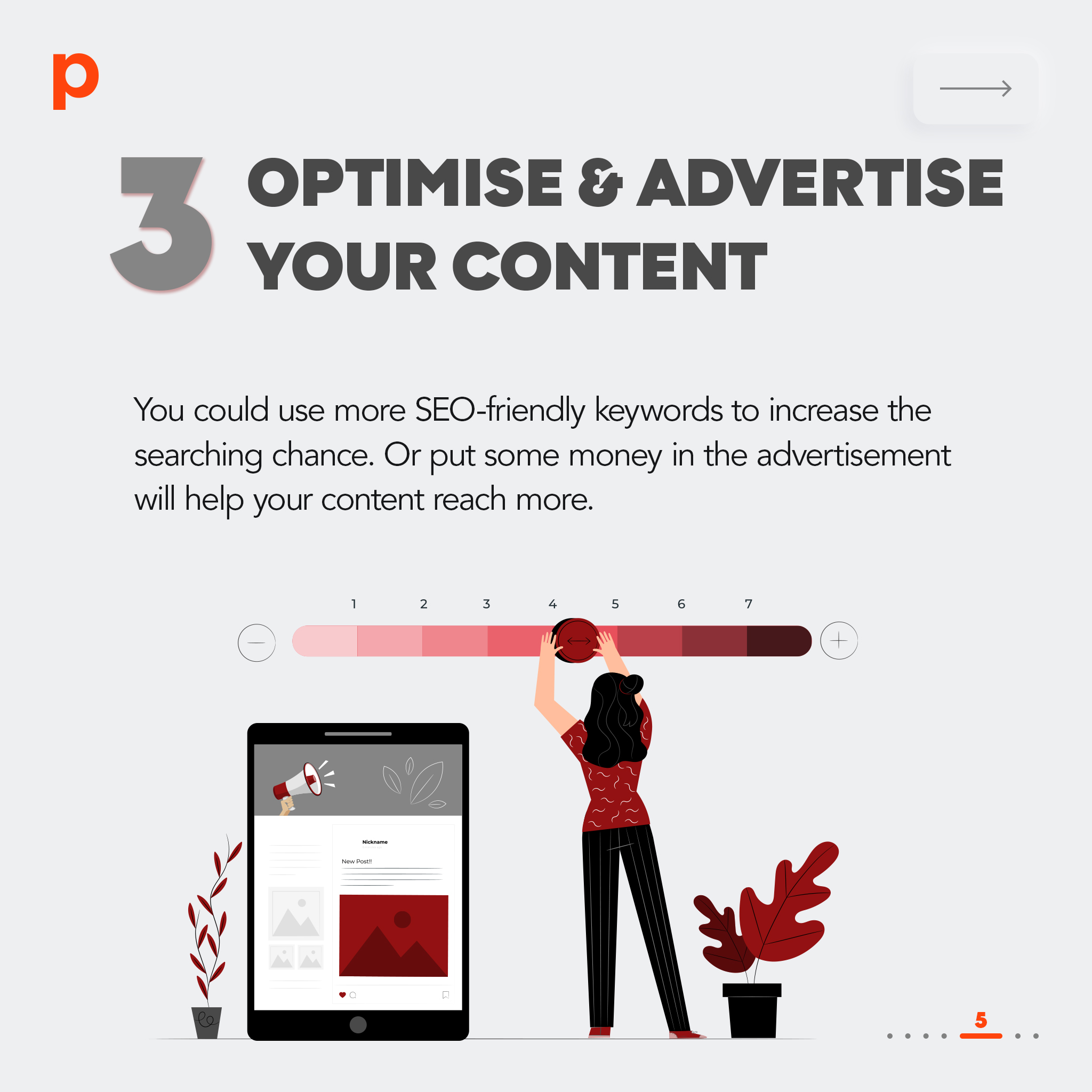 3. Optimise & Advertise Your Content

Imagine you have tons of great content but have only a few people reading them. It definitely won't be great for your content strategy plan in the end.
This is why you should also make your content more available to the digital world. And it can be done in different ways. You could use more SEO-friendly keywords to increase the searching chance. Or put some money in the advertisement will help your content reach more as well. And if you have done rightly, the chance of fighting against big brands would increase too.
4. Use Different Perspectives to Tell Your Story

After you start creating content for a while, you would eventually feel out of ideas. And it sounds a little scary as you have fewer and fewer ways to talk about your products/services. So let's freshen your content strategy a little bit by changing the perspective of content.
Like what would your products do on different occasions? Or is there any way you could make your content more relevant to the customers? And you might accidentally find the opportunities to create better content as well. And one last thing, try using various formats of content. Your content format could be a photo, an infographic, a video, or even a podcast too.
Conclusion
If your content is well-crafted and well-received, it will become a stable foundation of your digital marketing strategy, helping your business grow more. So these are four basic foundations for creating content for your business. Go try and adapt what you see fit and you will see the great results!