Google Updates and Algorithms to look out for 2022
During this age of digital transformation, companies have been taking the chance to improve their Google Search Ranking to maximize their revenue and get new customers to look into their product or service. Being at the top of search results page allows you to get more clicks, website traffic, customers, and eventually grow the business digitally. However, it sounds easier said than done.
Achieving these goals means having fresh knowledge on Google and being on top of the development and updates. Just like everything in this world, things evolved, and with the usage of Google with around 99.9% business on there, it's important to understand what the new updates and algorithms are to look out for.
The first thing that business need to understand is that content is key. With over a billion websites on the internet, you have a million of blogs being written every day, which ultimately increases the competition to be at the top of the ranking. Not only does content creation matter, but the quality of content that will be recognized by google. Google is currently learning and will recognize content that is considered relevant and reliable and will only rank websites with high-quality content. Once you have quality content ready to be published, you may start optimizing your on-site SEO with internal linking, significant keywords, etc.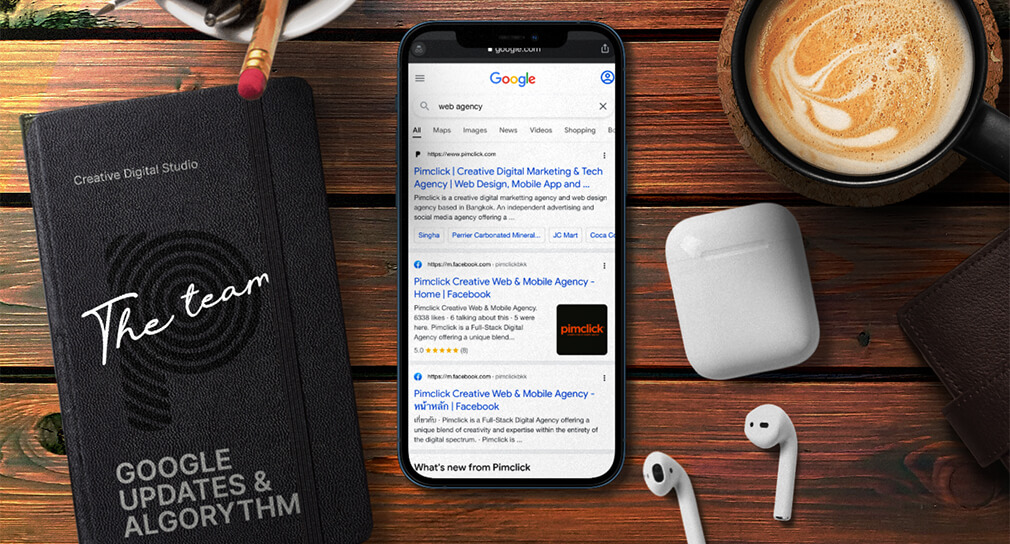 Another key factor that will be important to look into is the page experience update. One of the biggest updates that was implemented in 2021 was the Google Page Experience Update and will still be an important key in 2022. The Page Experience Update, being a part of Google's core update, will solely focus on providing a more friendly user-oriented search experience to anyone using Google Searches. Google will learn to understand and prioritize pages with faster loading speed, mobile-friendliness, etc.
The page experience update will also include three Core Web Vital signals which follow:
Loading: Google is now changing the way it measures the loading times of pages with a new standard called Largest Contentful Paint (LCP)
Interactivity: This basically measures the responsiveness of interactive elements on the page after a user clicks on them, using a new standard called First Input Delay (FID)
Visual Stability: Google will detect the movement of elements after pages have been loading and the instabilities that may exist with a new standard called Cumulative Layout Shifts (CLS)
These three Core Web Vitals above signals into a single ranking factor for Google to score the user experience of each page. Once again, these core web vitals are not exactly locked as Google will continue to evolve and improve over time.
Lastly, the introduction of Multitask Unified Model (MUM). Google's plan for MUM in 2021 was arguably the biggest and impactful announcement they've made. MUM essentially uses the power of AI to assist searchers to complete more complex tasks. This has been announced to be an upgrade of the previous algorithm that was powered by BERT. When Google made its announcement on the new technology, it is said to be 1000x more powerful than BERT and previewed upcoming features that can be made possible with the latest breakthroughs in AI. Once again, it took years for BERT to be fully matured so the introduction of MUM will mostly likely have to go through a yearly process to improve over time.
Some examples of what MUM will do the improve Google's ability to understand complex queries are:
Visual searching by Google Lens and Image recognition
Translated results
Improved understanding of misspelled words
Improved understanding of key moments in video content creation
For new businesses and entrepreneurs that have just tapped into the idea of SEO and Google Updates, it's important that you learn every day and keep up to date with the latest news of the Google Algorithms and Updates. There are multiple ways to begin your content optimization to improve your ranking and it's always important that you learn the ins and outs of the procedure itself before getting into the intricate concepts.
Bigger corporations may find ease into this task as they may seek seo agencies to assist them with this to focus on other business objectives, but new businesses can still maximize as there are news on Google Updates every month throughout the year.