ASEAN Official Web Portal for SME
ASEAN Official Web Portal for MSME, offering trade and market information and insight, contacts to practical support services to enter new markets, virtual matchmaking events and knowledge and skills-building workshops.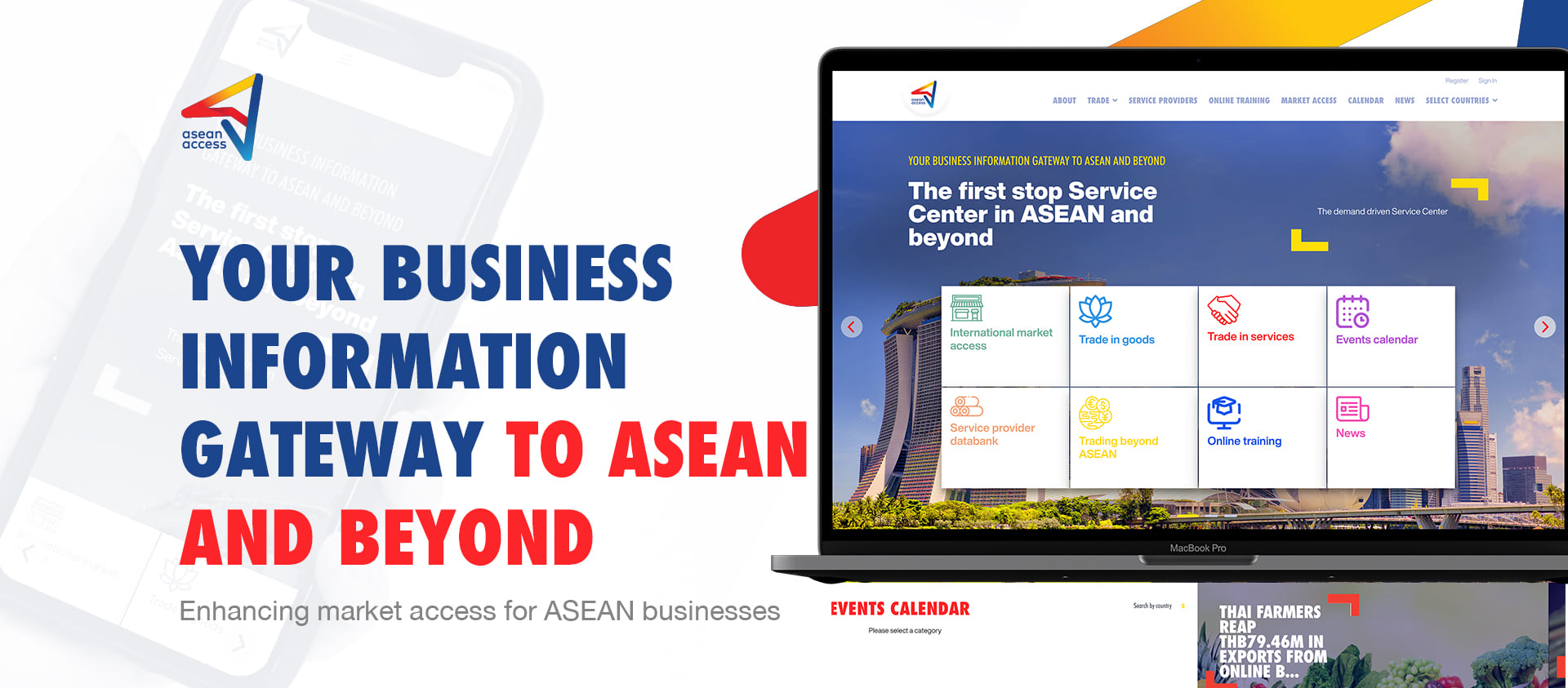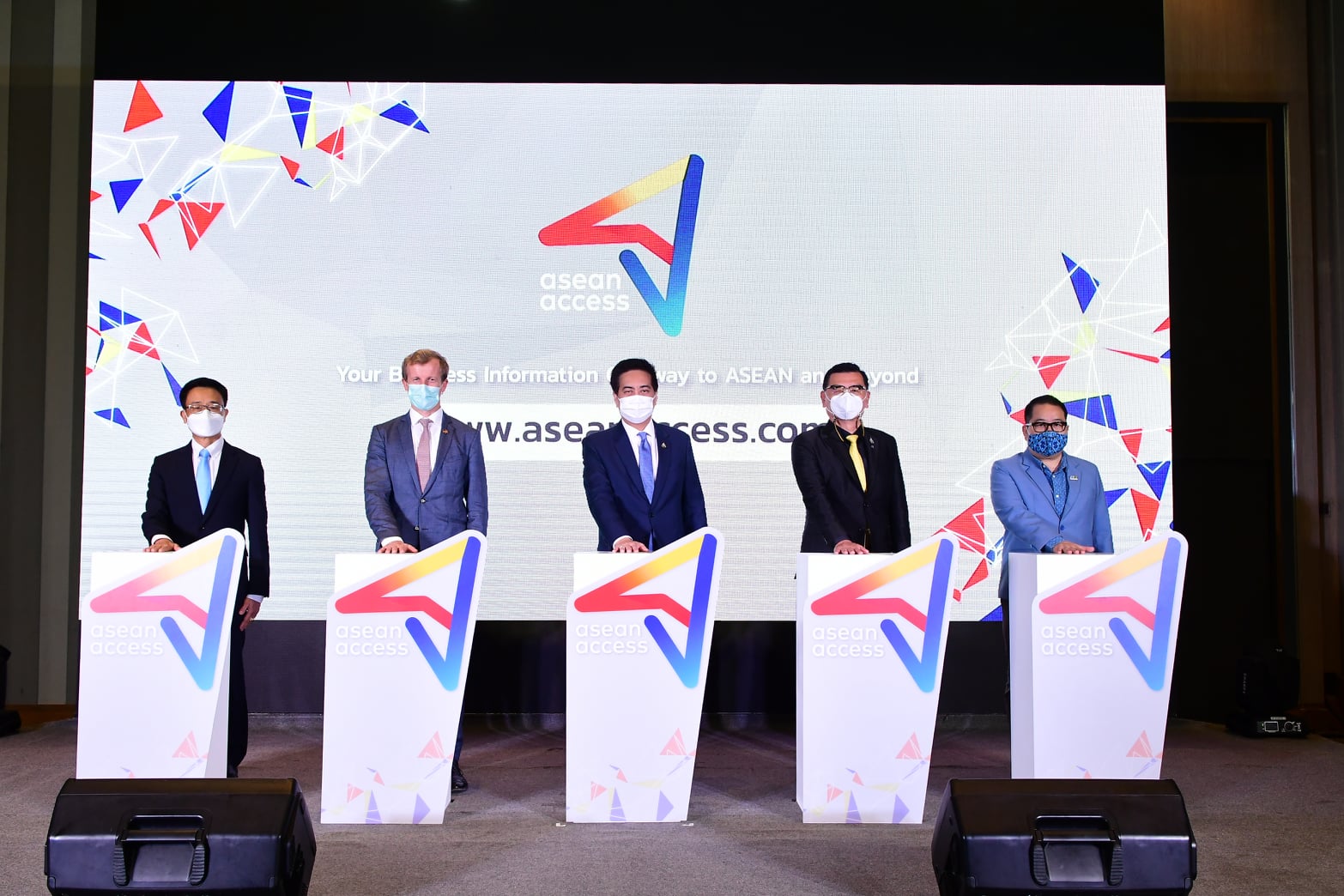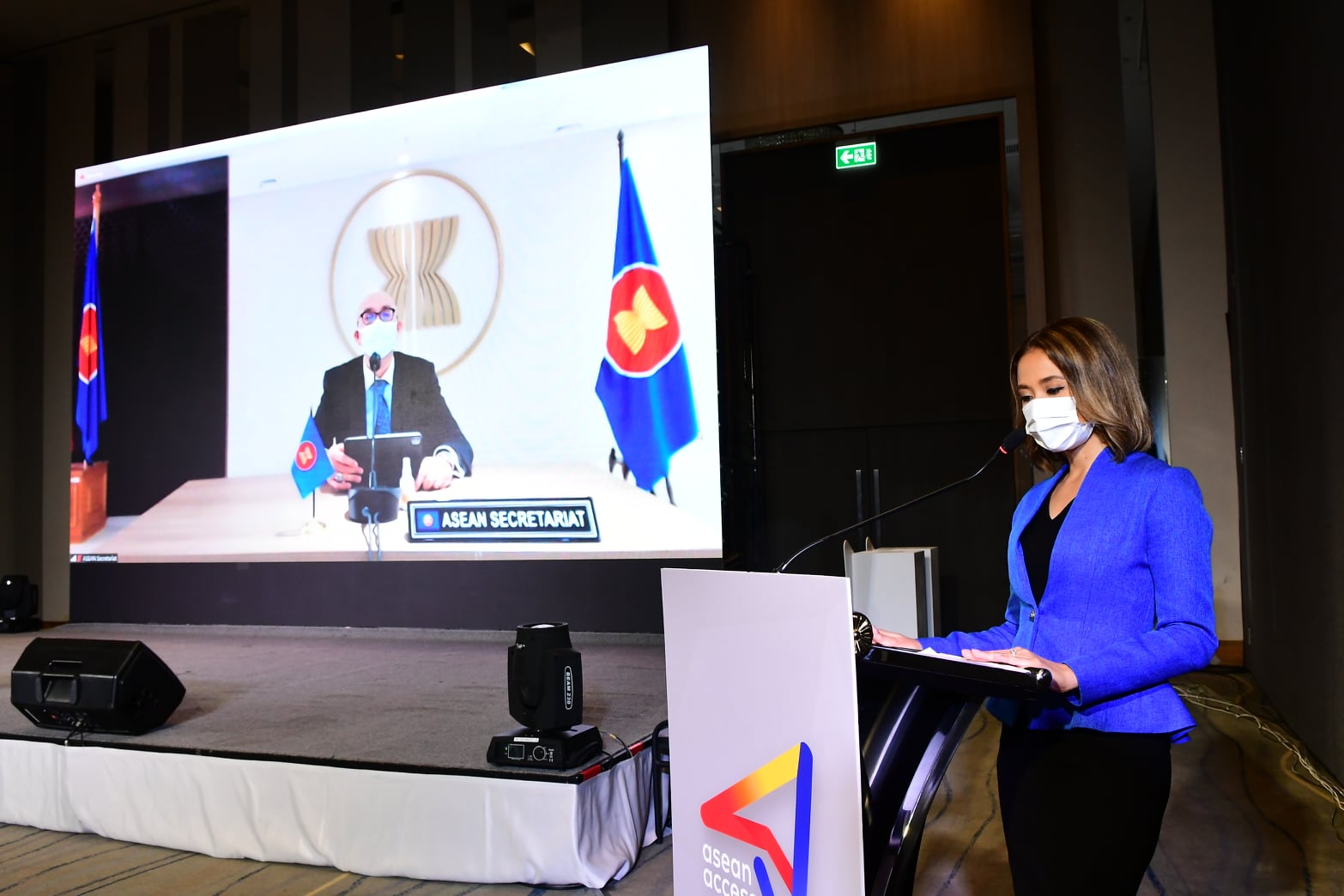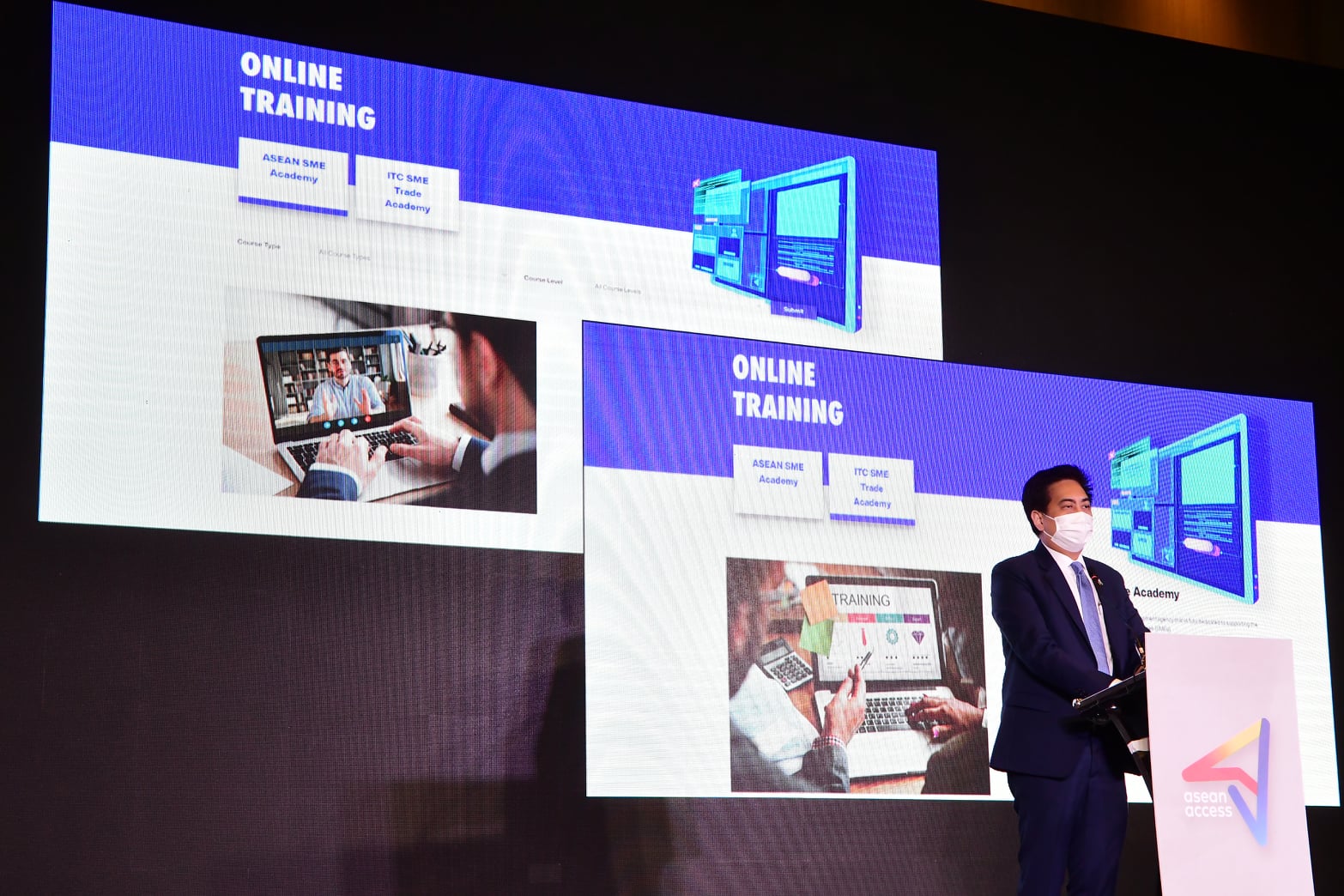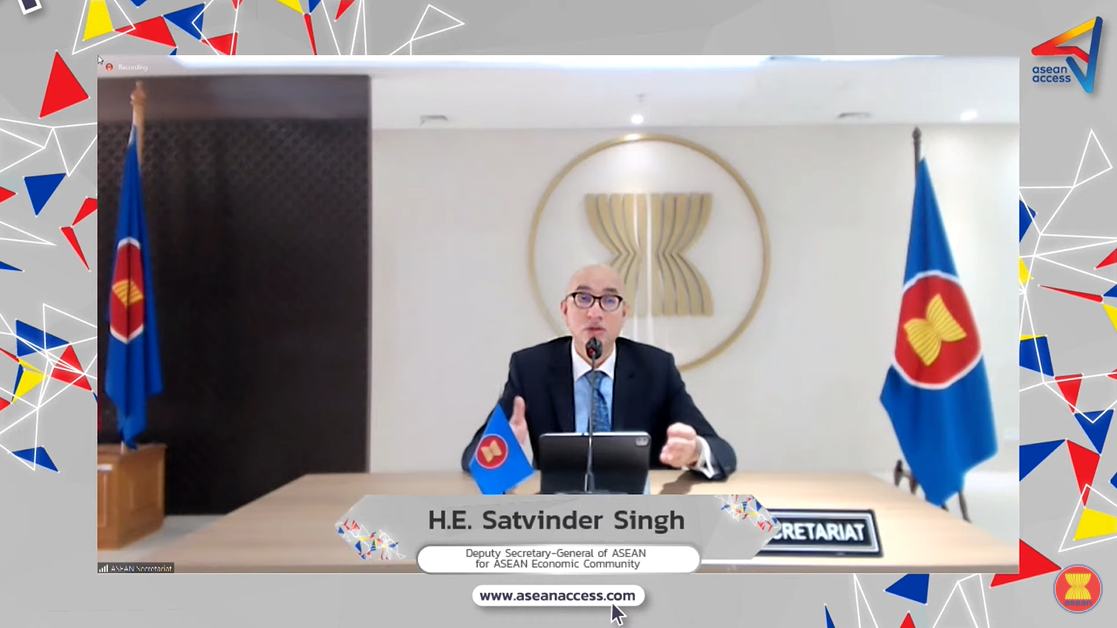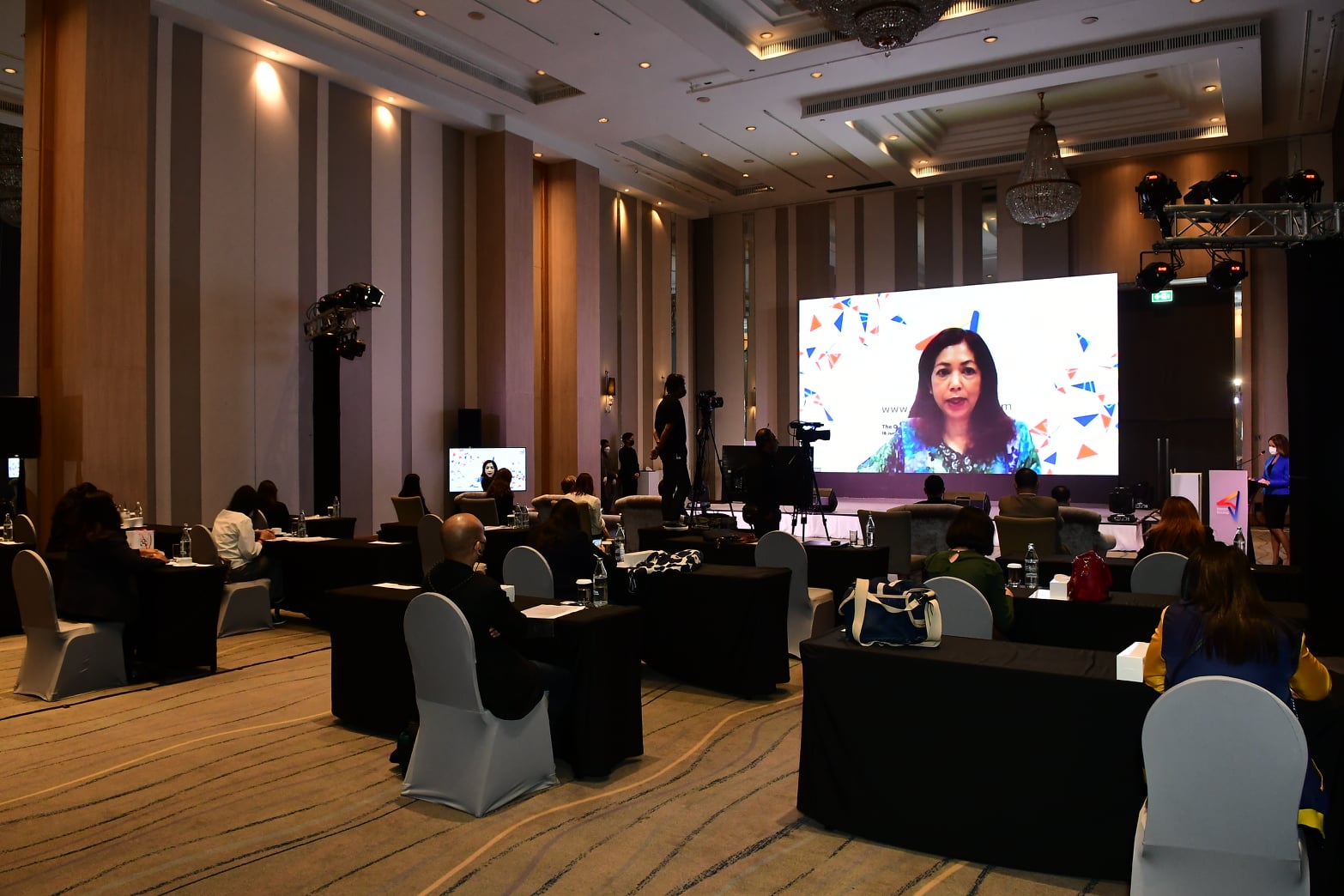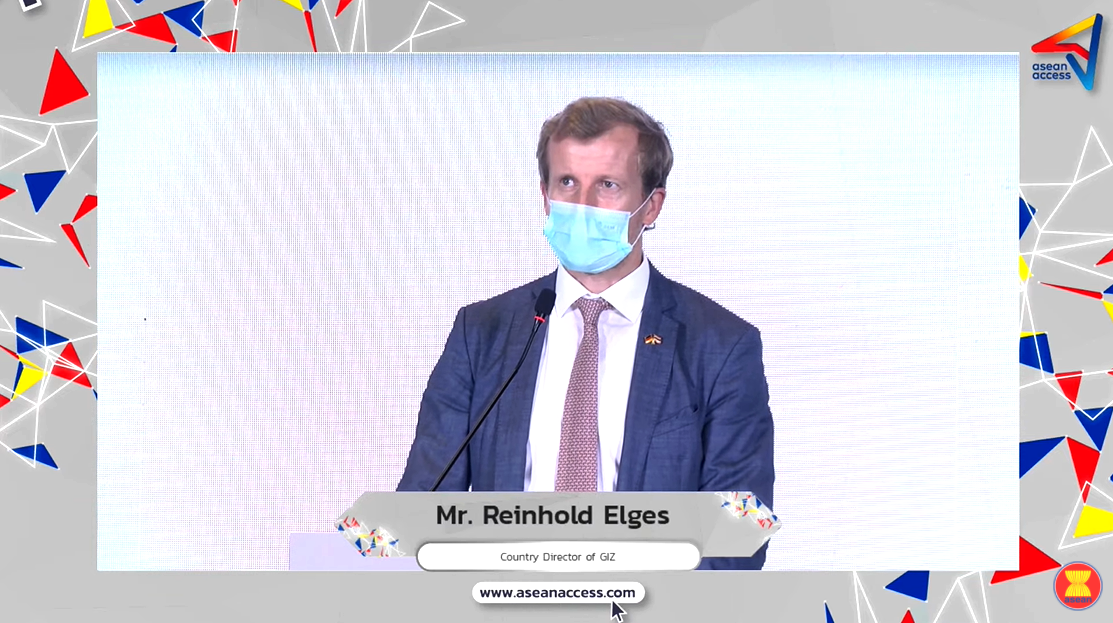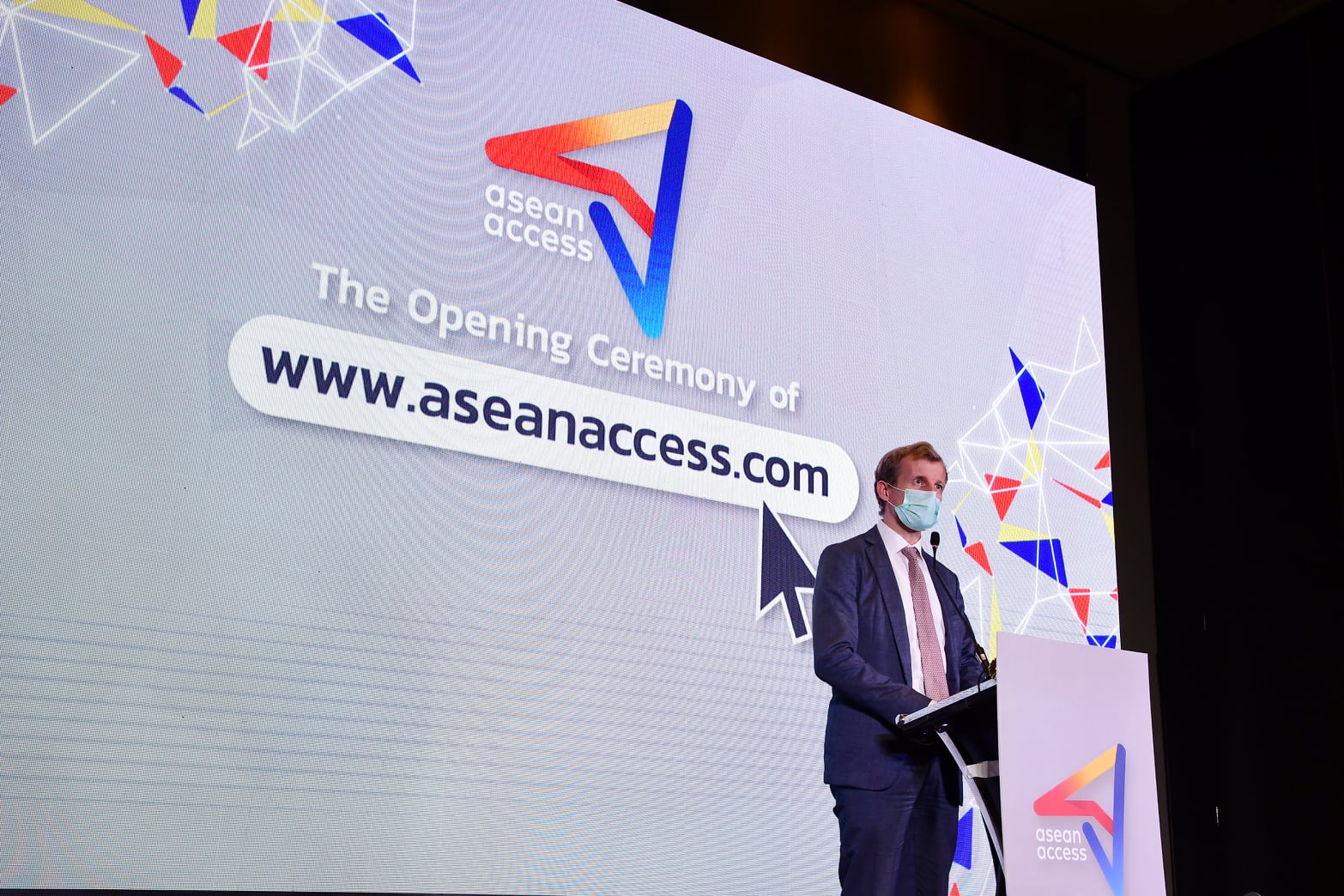 The ASEAN Coordinating Committee on SME led by the Office of SMEs Promotion Thailand has introduced the ASEAN SME Service Centre Web Portal – ASEAN Access.
We are proud to have created a new visual brand identity from scratch, with color palettes, logos and guidelines for ASEAN.
ASEAN Access, with the tagline Your Business Information Gateway to ASEAN and Beyond, is the official online portal serving as the first port of call for ASEAN SMEs and other businesses for information on trade and market access in ASEAN. ASEAN Access provides businesses interested in the ASEAN region with trade and market-related information and insight, and access to support services and practical expertise necessary to penetrate new markets.
ASEAN Access MATCH will offer businesses the chance to participate in virtual cross-border matchmaking and market information events. Matchmaking allows participants to meet potential business partners in new markets.
Through ASEAN Access BEYOND, we introduce ASEAN businesses to new collaboration opportunities outside ASEAN.
And ASEAN Access LEARN allows companies to participate in workshops and webinars, to build practical skills to begin or improve their internationalization journey.
Pimclick translated business needs into tangible solutions, designed and developed seamless user experiences that will help ASEAN to fulfill their strategy and vision.
Check out the case study:
https://www.pimclick.com/work/asean/