What is AR Filter?, and how to boost your brand awareness and engagement
If you use social media regularly, especially Instagram, you probably notice the surging trend of AR Filter. People on your social circle use it almost every day to express their fun and creative personality. But what is AR Filter? In this post, we will dive deeper into its possibilities and ways you can exploit it to boost your brands and business awareness in a fun and energetic way.
AR Filter is like a filter that you could put on your photos or videos and it adds something to the photos and videos. You could have a beard by putting a beard AR filter on your face. Or having a dragon flying around your neighbourhood in your funny video. And since Snapchat, a famous social media from the United States has introduced an AR filter as its new feature called World Lense in 2017. The popularity of AR Filters has skyrocketed over time. So not long after that, Instagram, which is part of Facebook, revealed its AR filter function named Spark AR as well. This function allows users to create their own immersive AR experiences and share with their friends and followers.
Why is an AR Filter good for Brands?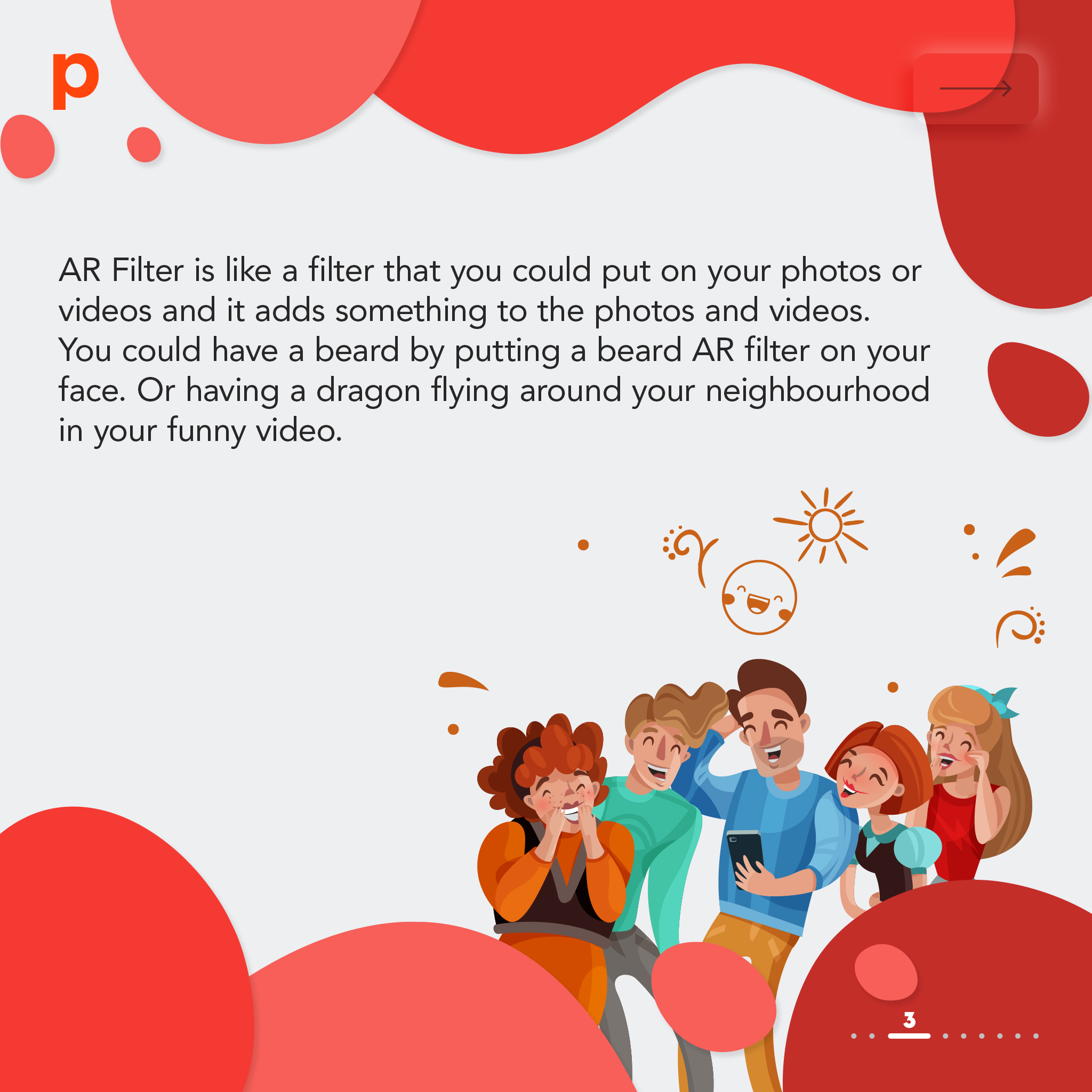 In August 2019, Facebook and Instagram now allowed all brands and businesses to use Spark AR to create their own immersive experiences as well. This means you now have a new powerful marketing tool to use at your disposal that no other features could compare to Spark AR. And here are the reasons why.
Did you know that at least 500 million people are using Instagram Stories every day? Imagine if you could make one trendy AR filter and then hundreds of thousands of people use it funnily. This is why spending a few money and time to create an AR filter is a really good strategy to promote your brand and business as the reach is limitless and the cost is minimal. For example, Taco Bell American, which is a Mexican chain restaurant, has created a customer AR filter to allow users to turn their faces into tacos. And with only one day of releasing the filter, more than 100 million people were viewing and using the filter.
So it's safe to say that AR filters can be a fun way to increase your brand awareness and engage with your target audience. AR Filters can also help to introduce new followers to your brand and help current followers get to know more about you better and interact with you more.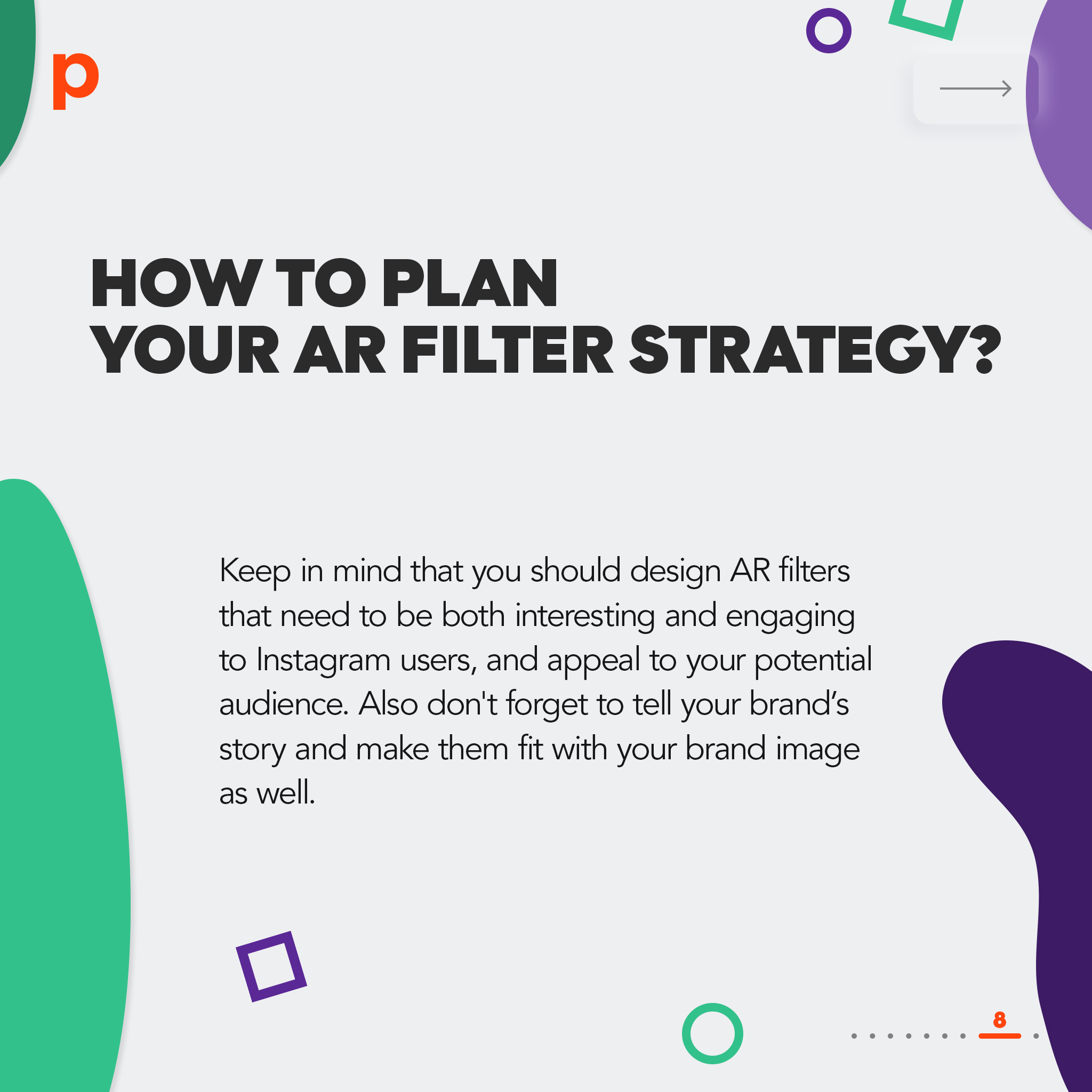 How to plan your AR Filter strategy?
So if you want to make a play in an AR filter game, keep in mind that you should design AR filters that need to be both interesting and engaging to Instagram users, and appeal to your potential audience. Also, don't forget to tell your brand's story and make them fit with your brand image as well.
You can start this by thinking about the objectives of your AR filters as you need to be specific to the result you want from the filters, who will be your audience that would be interested in? and is there any story or idea behind your filters that you want to spread to the public And remember one thing, AR filters can be designed in many creative ways. Don't try to limit the possibilities of them. The more fun and crazy your AR filters, the more they will be interested in the audience.