For the 86th Anniversary of Singha Beer, Pimclick will develop AR experience revealing Singha story through original illustrations wrapping up the bottle in a ballet of drawings telling the story in motion.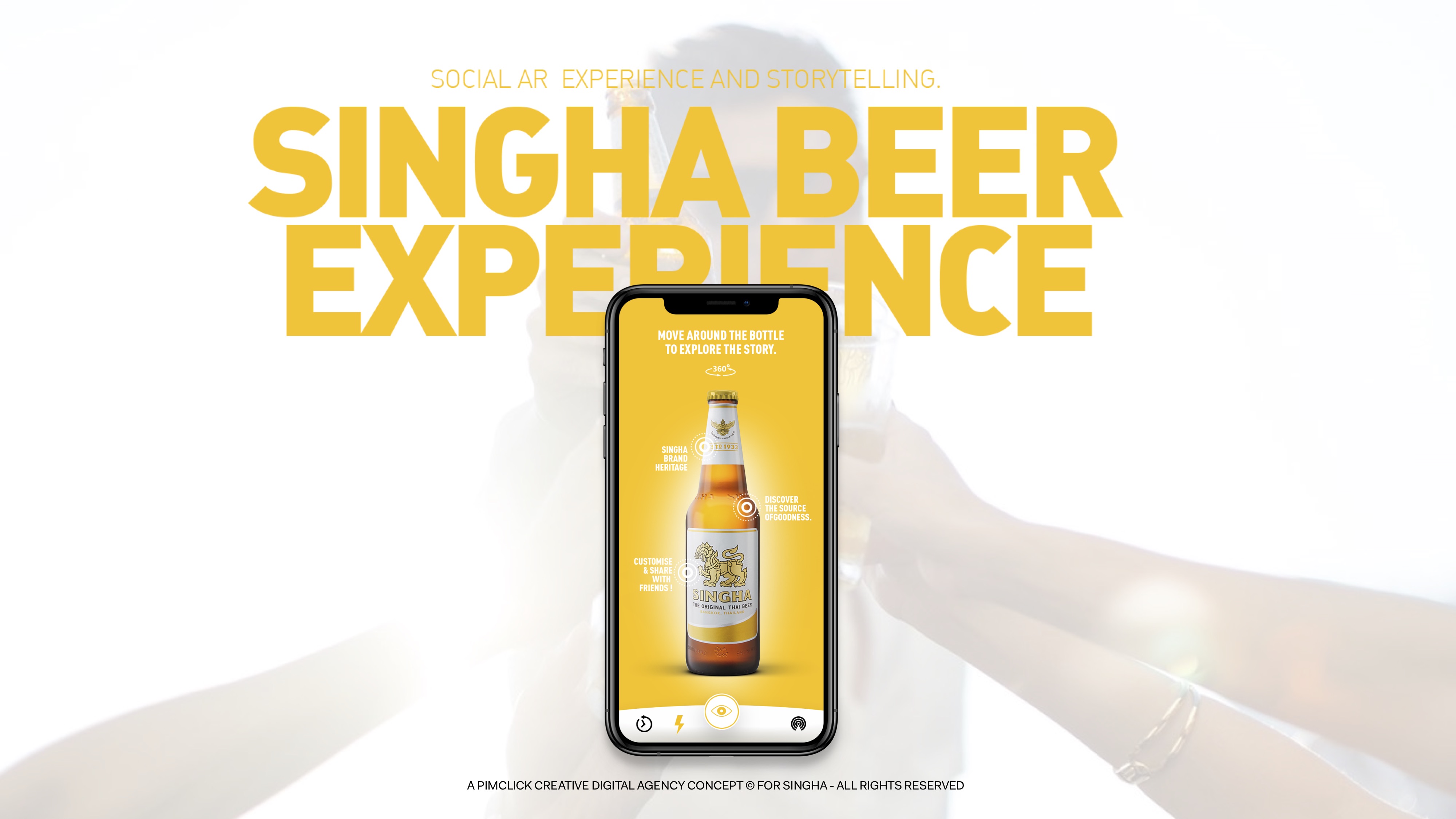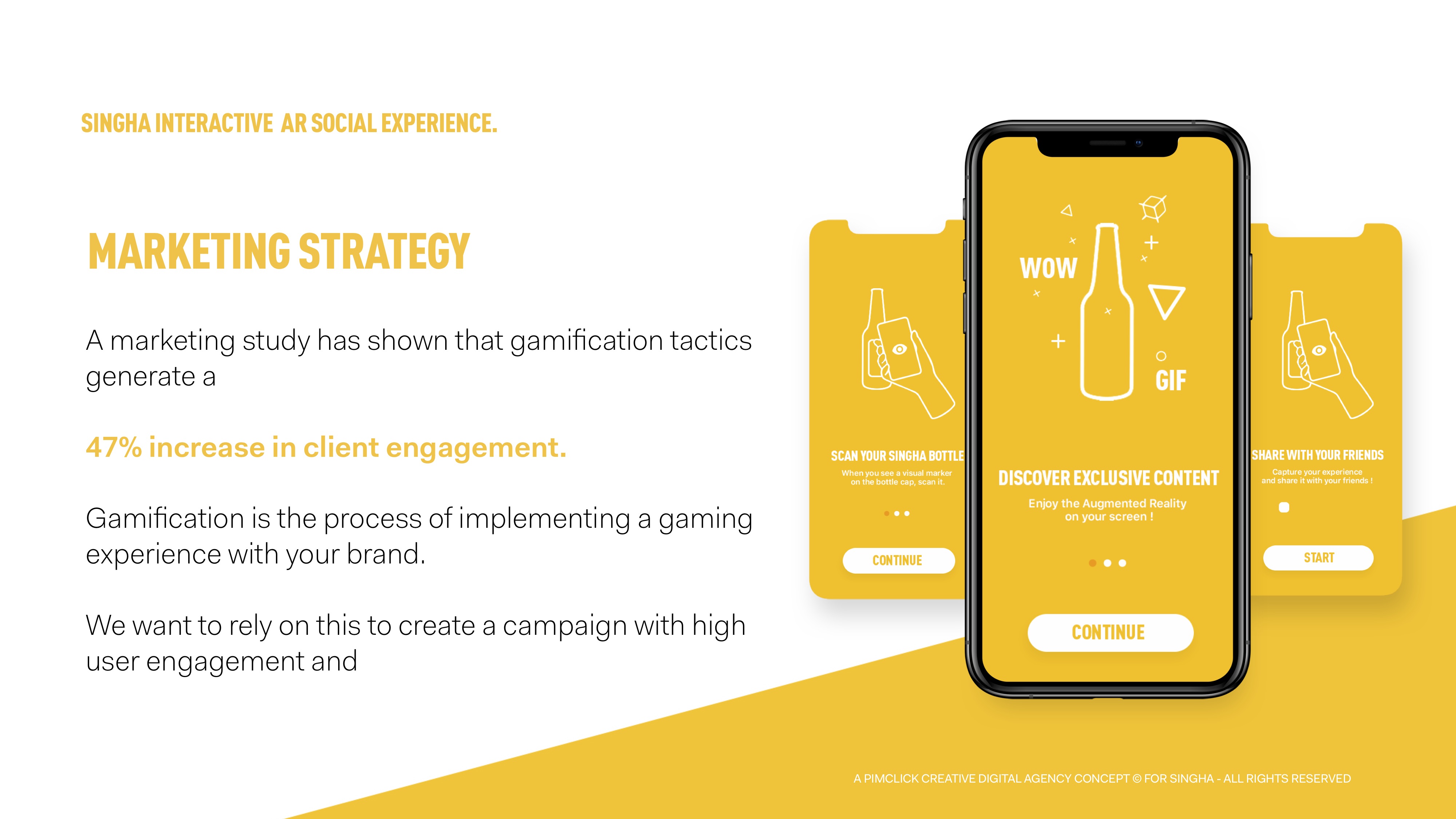 After work, stress free activities are essential for a good work-life balance. Drawing is an expression of creativity, mindfulness and is a great way to evacuate stress. For that reason, we propose to create an interactive experience during which users can customize the bottle with colors. When the user scan the bottle, the packaging is divided into several areas that can be colored in 8 different colors. User can select colors and click on each sections to fill it. Each user will create an unique bottle thanks to the color palette and the shapes. They will be able to share their created bottle on social media with an hashtag. This user generated content will encourage more audience to download the app and play.  At the end of the campaign every bottles shared by the users will be visible on Singha website with a thank you message.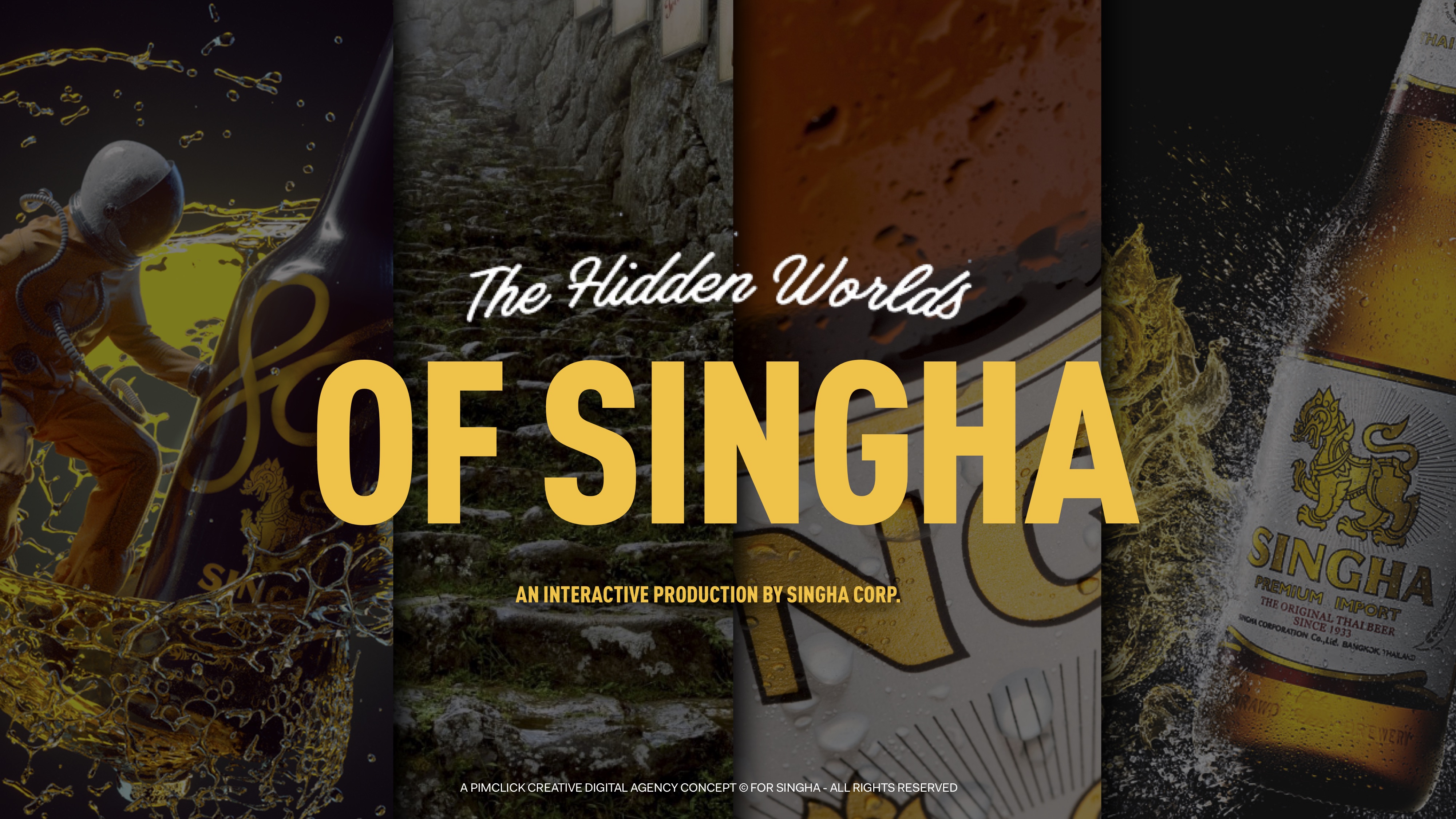 At the end of the campaign every bottles shared by the users is visible on Singha website with a thank you message. We have created a dedicated landing page on Singha website to showcase the bottles of all the participants. As such, users who connected to the app with their contact details willreceive an invitation to discover their created bottle on the official page.

This is a proof of recognition from Singha to its clients and will enhance brand engagement and brand perception after the campaign.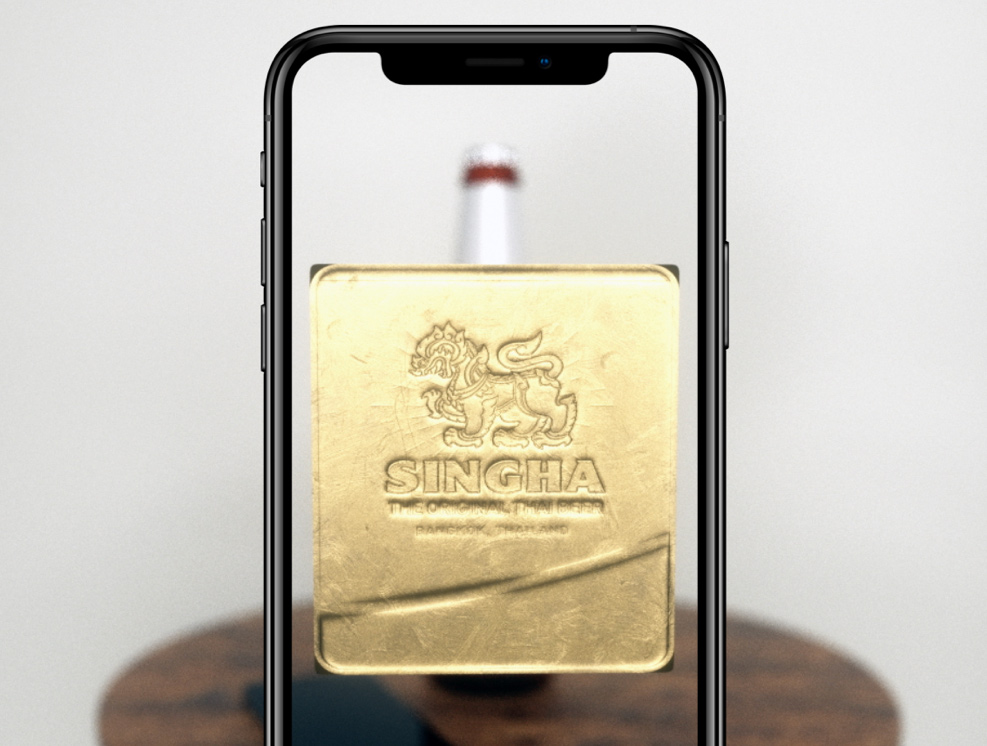 Storyboarding
Our art directors provide sequential planning of a video project by drawing the sketch of the shot being filmed. In addition, our well-designed storyboards help to visualize your project better.
Casting
Our Principal Casting services go beyond simply putting out breakdowns and waiting for submissions. We have close relationships with local & national agents, we draw talent from our extensive library of trained actors and we use our well established connections in the industry to always find the perfect match for every project
Filming
Our team produces high-quality, professional audio-visual material, from audio podcasts to high-definition promotional films including full video equipment and best camera such as Arri Alexa mini or for smaller production Lumix GH5.
Post Production
We have a team of experienced in-house editors who offer quick turnaround on post-production services. We utilise professional editing software Adobe Premiere and DaVinci Resolve for color grading process making our edits easily transferable between organisations.
Motion Design
From vector animation to 3D content creation (and everything in between), our team has the knowledge, experience, and drive to deliver stunning motion graphics content for your brand. We'll start with dynamic animation by using After Effect and Cinema4D.
3D animation
Our skilled artists can produce 3D models, object textures, scene lighting and composition, animation and motion graphics, rendering, and post production. We can work on small and large projects alike, including major operations that require full-time management over a long period.