Under same umbrella, Pimclick designs website for Pimhoster in order to optimize our web performance. The new Pimhoster site is a superb example of a modern, yet functional and responsive design.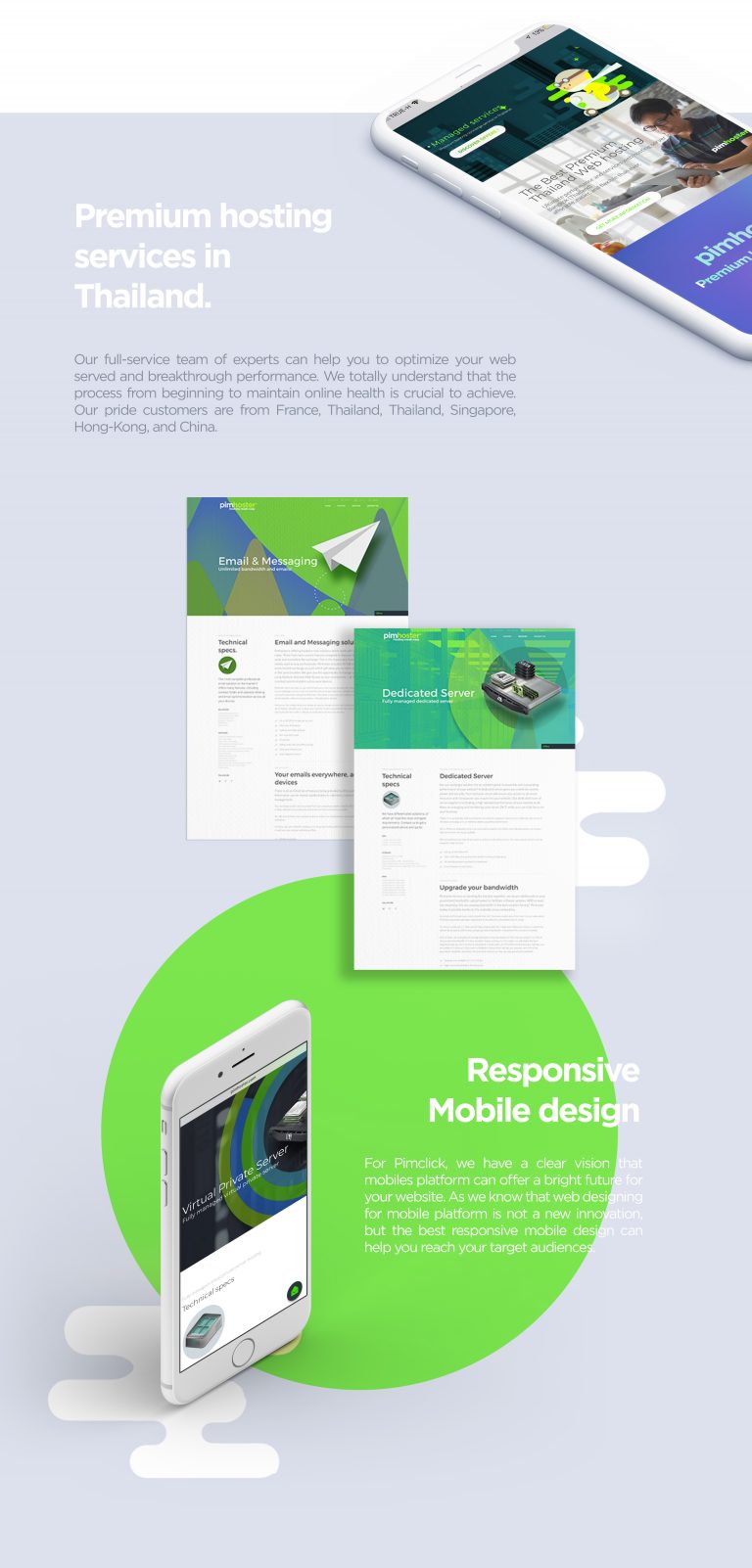 Pimclick has created a responsive construction website which allows excellent flowability between desktop and mobile viewing. A full service team of experts can help you to optimize your web served and breakthough performance. We totally understand that process from beginning to maintain online health is crucial to achieve. Our pride customers are from France, Thailand, Singapore Hong Kong and China.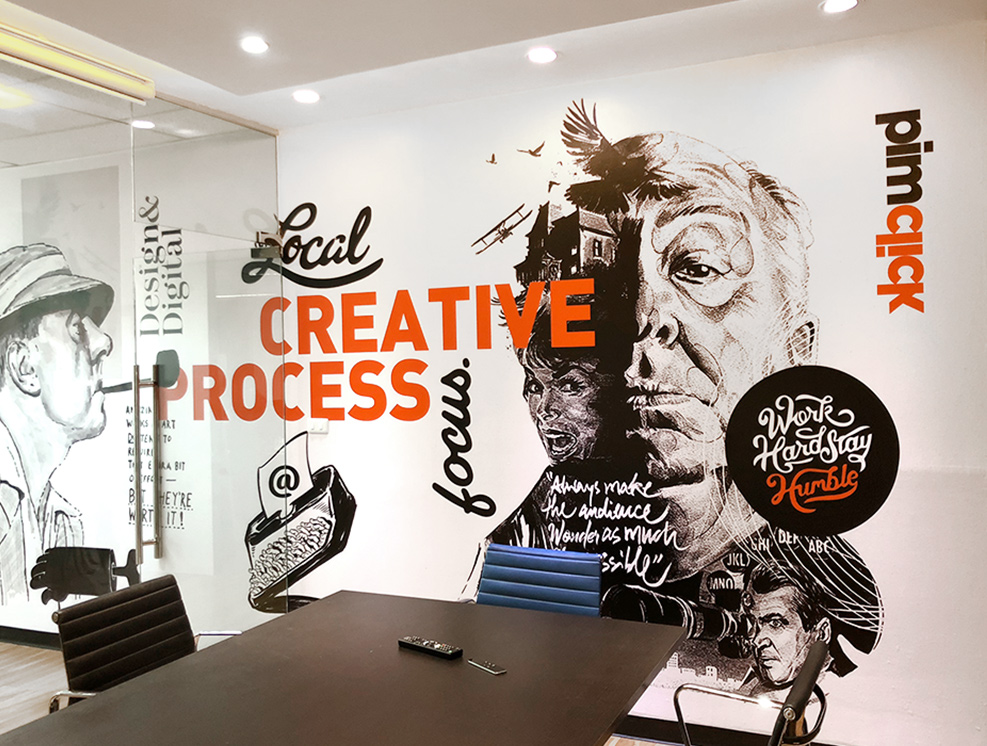 Creative direction
Creative and Art direction is a discipline consisting in creating, picking and use graphic elements such as drawings, typographical characters, pictures or colours, to develop a communication or cultural tool. Every single element is symbolic and significant in the project. The objectif is to share information in the form of visual content to send and make the information clear.
User Experience
All the images and colours will send non­verbal information and provide the user visual or even hearing senses and emotions allowing him to live an experience. Those emotions and senses will make the user join or not the brand universe. This kind of experience is much used by major brands in order to create an emotional bond and share values between the brand and the user.
CMS Integration
Using a CMS is the best way to develop a sustainable site and will provide you with a modern, user-friendly, professional and usable website. As its core business, Pimclick has been using Joomla for more than decade and has developed all types of different websites and extensions, which eventually led us to deal with multiple Joomla experts in the open source community.
SEO optimisation
Creating a solid SEO strategy means employing a thoughtful, multifaceted approach that covers everything from the tech-heavy aspects of your website infrastructure to creative, targeted approaches to content marketing. Our comprehensive approach to a good SEO Strategy considers first the following key components
Methodology
Over many years of industry experience, we've developed a methodology that applies to all projects regardless of size, length, and type of service. This continuous process, namely our development lifecycle, begins with learning your goals and ends with far exceeding them resulting in the success of your new web site project.
CI Strategy
As we pride ourselves on building strong relationships with our clients and becoming a long-term resource and partner by developing our own unique approach to your business, we care about evolution and continuous integration strategy in order to scale up to your business growth.