AAPTIP is the Australia-Asia Program to Combat Trafficking in Persons.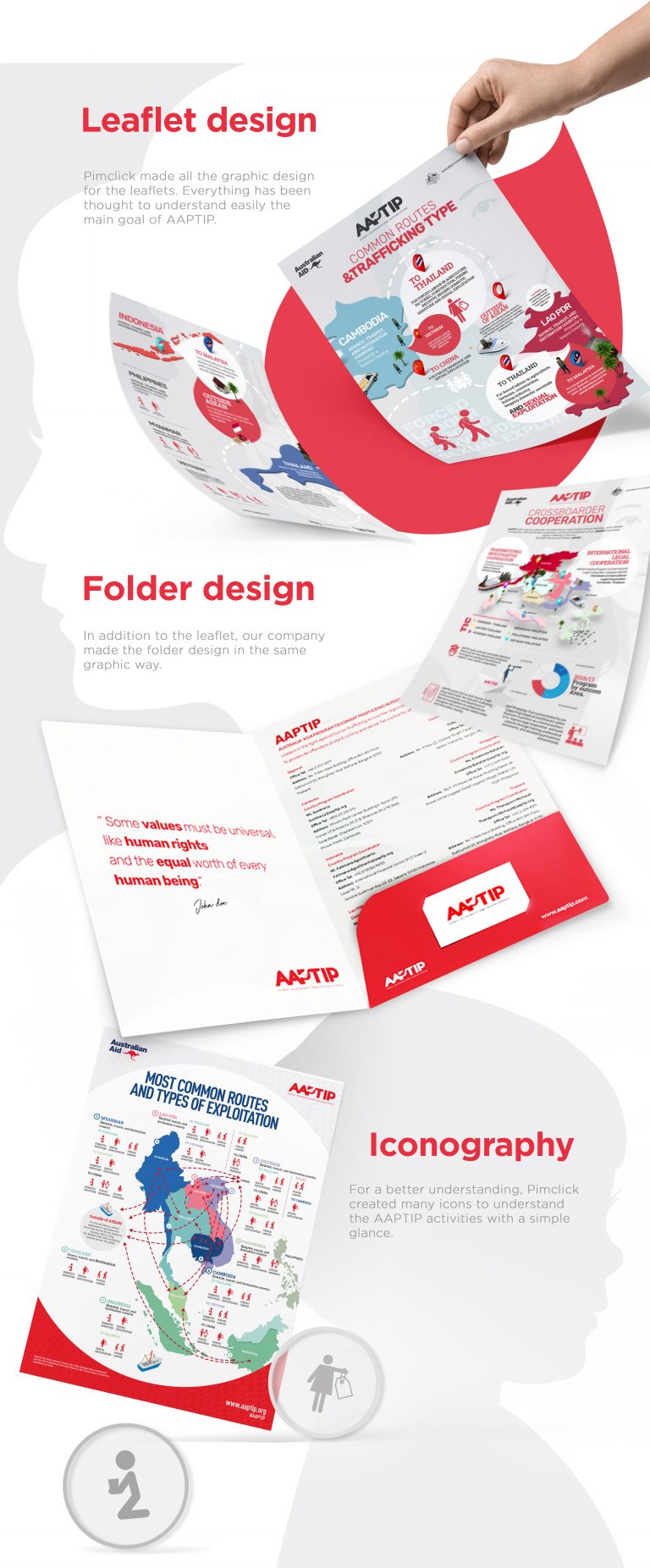 This company is implemented in Indonesia, Cambodia, Lao PDR, Myanmar, Vietnam, the Philippines, and Thailand, it works to find a criminal law response TIP in ASEAN. Pimclick was proud to take part to this major subject.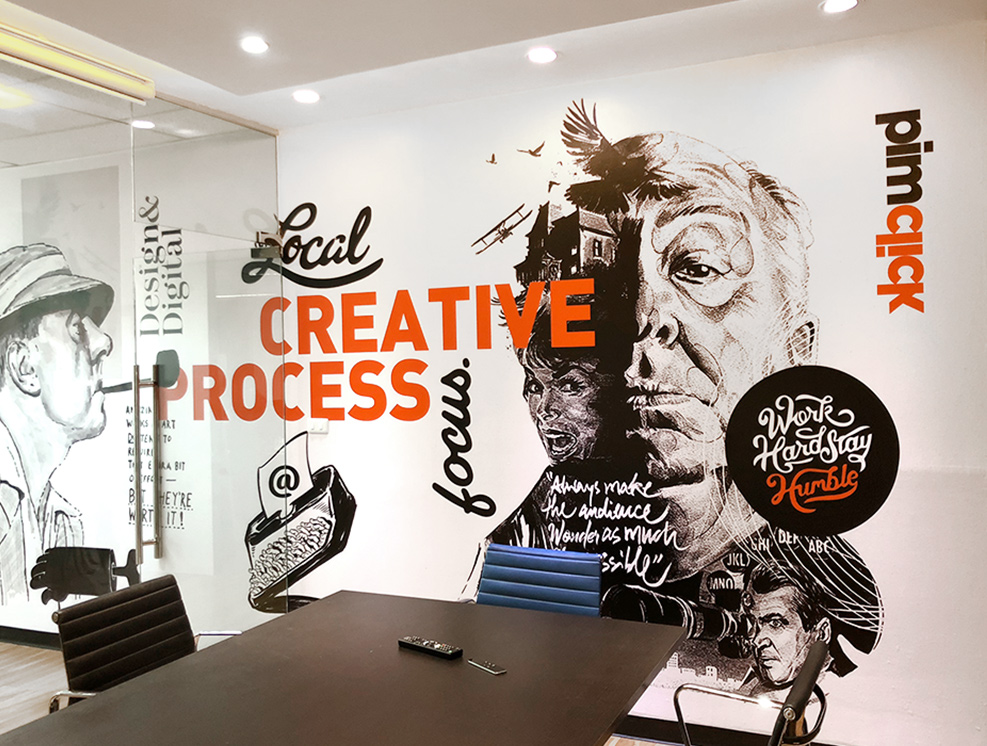 Creative direction
We use creative direction to calibrate all of the major creative decisions on a given project against the bigger-picture vision for the piece to ensure a unified creative vision that meets the project's bigger-picture goals.
Art direction
Our top-notch art directors has designed a stunning, professional, responsive and outstanding design according to the brand identity. The client was able to choose between 2 different concept.
Infographic
Our graphic designers, illustrators and industry researchers give your brand a visual lift by synthesizing often-complex data into digestible and shareable graphics that drive value. Brain studies have shown pairing text with graphics increases retainment of information over a longer period of time.
Folder design
Presentation folders are more than a vehicle to store information; they're a symbol of your organization. Your image is embedded in your presentation folder, your philosophy emblazoned front and center. That's why your presentation folder design is so important.
Iconography
Icons are powerful visuals that can be used in place of the written word, to break up text and communicate with your audience. Whether you're looking for a creative way to list your products and services, or you want to really hit home those USPs, we can make iconography an innovative addition to your digital or print design.
Printing service
We have selected the best printing suppliers to give the ultimate in terms of attention to detail and personalized attention. Amongst many of the print products we specialize in are hard and soft-cover books, magazines, catalogues, brochures, leaflets, posters, calendars, folders, cards, paper cartons and labels.