You need to be productive ? We've got you covered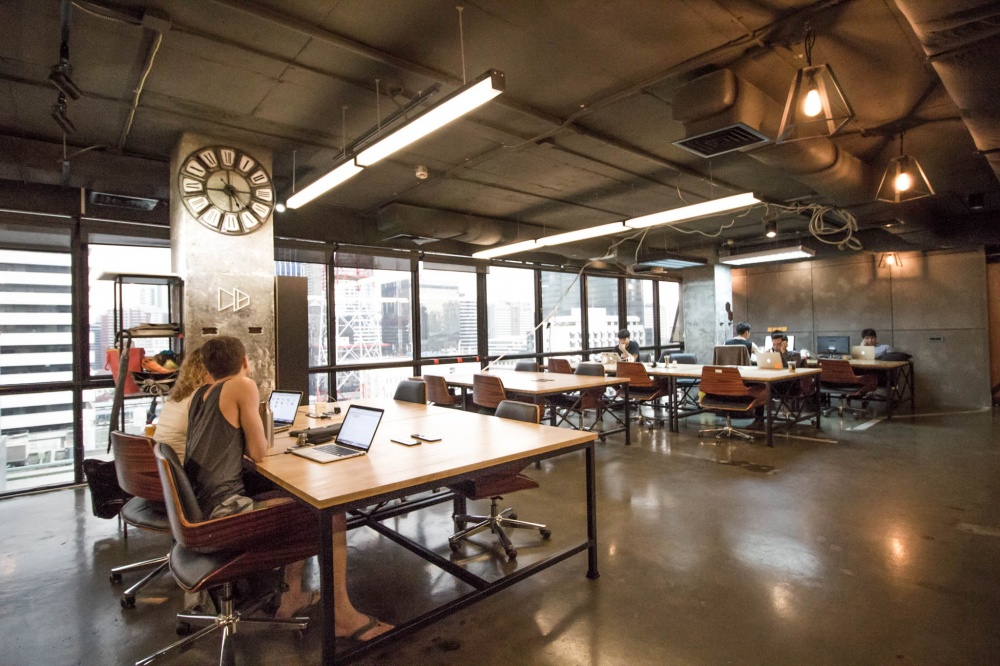 Coworking concept is easy to understand: it is a working space that promote not only a sharing space to work but also knowledge. Concretely, you can rent your own desk with your locked drawers, your lamp and your laptop. You can have access to common space and services as kitchen, relaxing space, meeting rooms and a powerful wifi connection.
Exchanges between workers will be make around a coffee, chatting with the person next to you, during organized event and conference or whatever the coworking space provide for its workers. If you are a team you can book your private room. All you have to keep in mind to understand this concept is: sharing offices, common spaces and increase your network.
Nowaday this new way of working is seducing more and more small business, start-up, freelance or even team coming from big companies to boost their creativity, mobility and thinking out of the box. All these people find in coworking space a pleasant way to increase productivity without a considerable financial investment.
Work in a coworking space can be very profitable for you thanks to many advantages:
Lot of people choose to work in a coworking space because they would like to have more autonomy and independence. In this kind of office, flexibility is a major advantage because you can rent a desk for a year, a month, a week, a day, or even for an half day, it is up to you. Furthermore, it is very simple you don't need evidence, deposit and engaging.
Reduce your financial cost
It is obvious that sharing your working space helps you to save money. This saving can be used for any other purpose. Nowadays, coworking offers are more and more various, to satisfy freelance's needs. It is easy to find a coworking place adapted for your business and financial situation.
Help you to break the feeling of loneliness
For freelancers, coworking is useful because it allows them to have connection with company. Work in this environment is better than to be alone at your home. You can meet people and you can have more efficient working condition.
Work in a friendly atmosphere
Working in coworking is linked to collaborative spirit and social investment. It is a perpetual exchange with professionals from different background, experience and age. Thus, it creates an interactive environment, who is essential to personal and professional fulfillment. You can feel this positive mood when you enter in a coworking space.
Enrich your projet thanks to divers profile
Team spirit contributes to strengthen motivation and productivity. Coworkers can put their skills and experiences together to help each other. We all need help at some point. Caring is very important too because it is perfect to exchange free tips. All generation are here, it is easy to ask help from more skilled. This interaction is a win win relationship between coworkers.
Coworking is not just a space to work it is a community. In general, this space propose events like networking event, it is a great way to improve your client portfolio. Breakfast allows people to all share a moment together and create new relationship. Also, others coworkers can be potential partners.
Now, you know why a coworking space is useful, you have all information about it and you understand how it can be profitable for you.
We find out for you a great venue for settle down and work. Draft Board co-design space located near the BTS Chidlom. Because this coworking share same values as us, we like the idea that people can share experience and inspiration with each other. Draft board office have a pretty good atmosphere with nice and modern decoration, a pool table, it is very luminous. You have different package in this coworking space and book different desk depending your need:
Fix desk is a delicate area where you can work in harmony by yourself or with your team.
Share desk let you set up and work as soon as you sign up. The package is valid within One Day Pass and Monthly up to your choice.
Private room is a cozy room that can contain 4 to 8 people. With your desire of either small office or paint studio it is all yours.
Meeting room it is perfect if you want to present your project, all rooms are equipped with computers, whiteboard to brainstorm your ideas and a projector.
In addition you can have access to a photo studio, a chill zone and a bar. When we enter we feel like at home, it is very important to have good working environment in order to have inspiration and to be efficient. Moreover, the staff is very nice, helpful and caring for its coworkers. It is for all this reasons we created a partnership with them.
WE recommend Draft Board
Visit the website :  http://draftboard.co.th/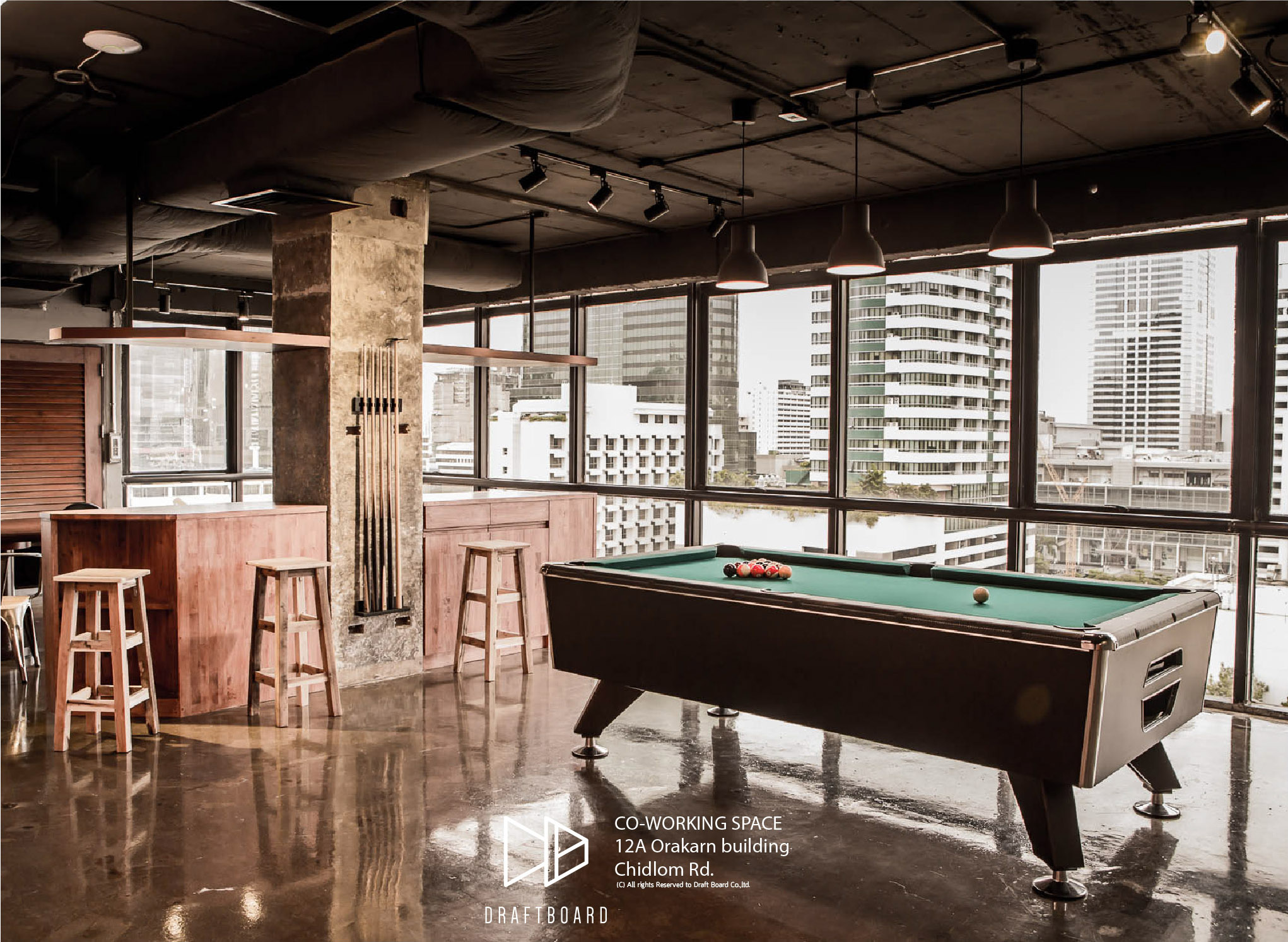 Other articles from Pimclick team
By now, you should probably know the importance of...

LEARN MORE

As more and more users are using digital platforms...

LEARN MORE

Other articles from Pimclick team SummaryDescripti...

LEARN MORE
Summary
Description
Coworking is a new way of working, you can have a better productivity you will see why. Especially when the working space called Draft Board.