Online marketing: here's why you don't have a choice
If you were to use a time-machine and go back to 2010, you would find plenty of business owners around the world pondering the need for developing an online marketing strategy. Nowadays, not leveraging the available digital tools (many of which are free) is considered business suicide for the vast majority of industries.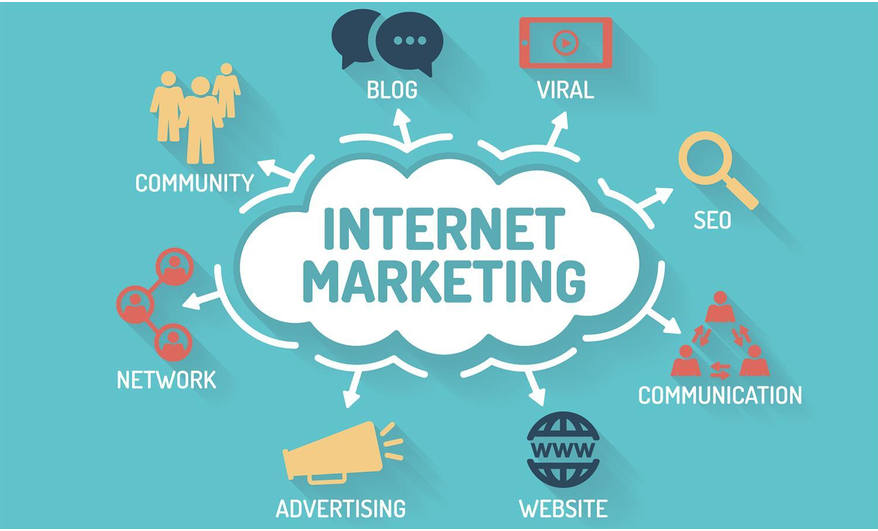 So what has changed? How can the business world evolve so abruptly and in such a short period of time? Who's fault is this? The answer to all three questions is the same, single word: clients.
We could bore you with a bunch of statistics and numbers about how many customers look up a product online before buying it, how many customers buy online every year, how much digital advertising budget is spent around the world, how many people have active accounts on social media – but let's just simplify everything for the sake of a fluent read and say "a lot". In a nutshell, so many clients are now connected to the internet that it's absolutely outrageous to even think for one second that your business would not benefit from a strong digital marketing strategy (with proper execution).
Let's talk about the possible drawbacks of implementing a digital marketing campaign.
…
Great, now let's talk about how your business will benefit from online marketing.
Increased visibility
Having an online presence puts you in front of eyes around the world. Which offline marketing campaign has such potential? (Rhetorical question)
Of course, not all of those eyes will be interested in your product or service, but knowing how to properly and efficiently target the right eyes will be a game-changer in your digital marketing strategy. Paid ads are one way of targeting specific consumer groups or businesses in the case of B2B sales, helping you drive traffic to your website or social media accounts, as well as generate leads. Another essential part is SEO (search engine optimisation), ensuring your product is easy to find for customers who have typed keywords related to the aforementioned product into a search bar. There are endless possibilities to increase your visibility online.
Communicating with clients and leads
Communication is a key part of pre-sales. It's a key part of sales. And it's a key part of aftersales. Communicating online allows you to write up content that is accessible 24/7 all around the globe, so that your clients and leads can find the answers to their questions without having to do anything more than go to your website or visit your social media accounts. Another huge aspect of online marketing is understanding your customers to better communicate with them. Tools such as Google Analytics, Google Tag Manager, Facebook Ads Manager, …, all enable you to capture information about your target audience so that you can adapt your marketing strategy to meet your clients' needs, whether they are website visitors or social media followers. And since communication relies heavily on knowing who you're talking to, you can easily see how digital marketing can play an essential role in communication.
Establish your brand and instil trust

Having an online presence lets your customers or leads have access to plenty of information about your business and brand. Telling your story online helps your customers connect with your identity and better understand the message you want to get across. Not only does this instill trust in customers by making you a legitimate business, but it also builds loyalty and maintains top-of-mind awareness throughout your community.
To cut a long-story short, implementing a digital marketing strategy is a must for any brand or business. Leveraging an endless list of tools, an efficient online marketing campaign will yield exponential return on your digital investments and allow you to grow your business accordingly.
Other articles from Pimclick team
E-commerce website is the fact to buying and sell...

LEARN MORE

Other articles from Pimclick team SummaryDescripti...

LEARN MORE
Summary
Description
In today's economy and markets, having an online presence for your marketing efforts is required. With more and more consumers active on the internet, you have no choice.