8 Examples of logo you need to know and how to use them effectively [Part 2]
As we're all aware, logos are a crucial part of any business. It's the first thing people will see and recognise. So if you plan to design your logo, or think about hiring professionals, it's good to know what kinds of logos there are in our everyday presence.
And in the previous post, we have learned the first four examples of logos. But that's not all. Let's jump back on the rest and see what we can learn and adapt from these principles to your logo design process.
5. Abstract Logo Marks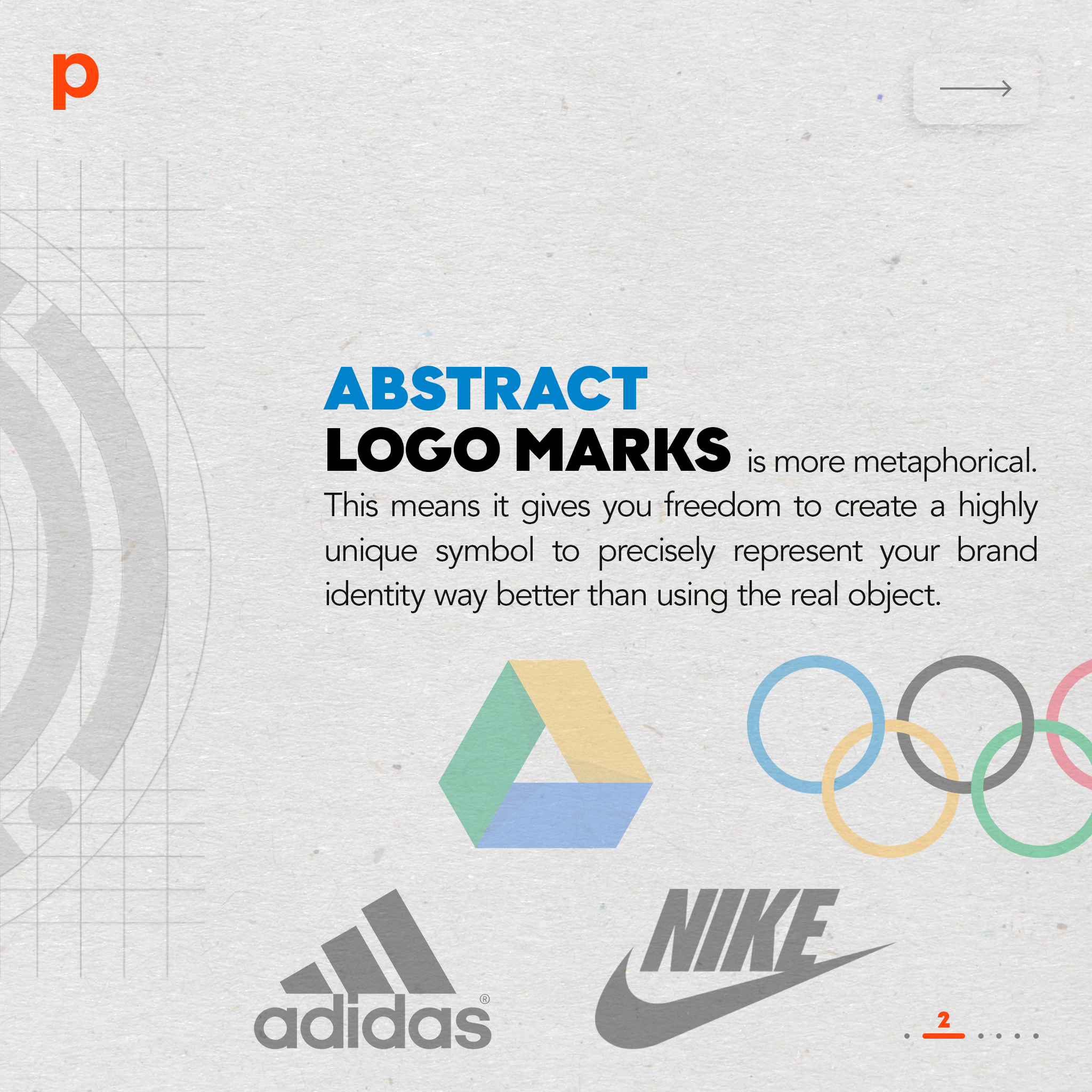 You might think that the abstract logo marks and logo symbols are very identical. But unlike the first one that is usually used to represent a real-world object, this one is more metaphorical. Because abstract logo marks normally portray a recognizable object. This means it gives you the freedom to create a highly unique symbol to precisely represent your brand identity way better than using the real object. So if you plan to create an abstract logo, be sure you have a clear vision on how you want your brand to be looked at.
Examples: Airbnb, Chanel, Nike, Olympics, Google Drive, Adidas and Pepsi.
6. Mascots
Mascots are usually fictitious characters or based on real people to act as visual representations for a brand. And it can be a great approach to getting people to know your brand as people usually feel connected to something that looks alive and real. You can see many brands use this kind of logo on various children products or family ones. And because they generally look friendly and interactive, mascots work well when you want to plan your social media marketing. But take note that brands often have a standard version of the logo to use on other occasions as mascots are not very suitable for other uses as well.
Examples: Michelin Man by Michelin, Colonel Sanders by KFC, Tony the Tiger by Kellogg's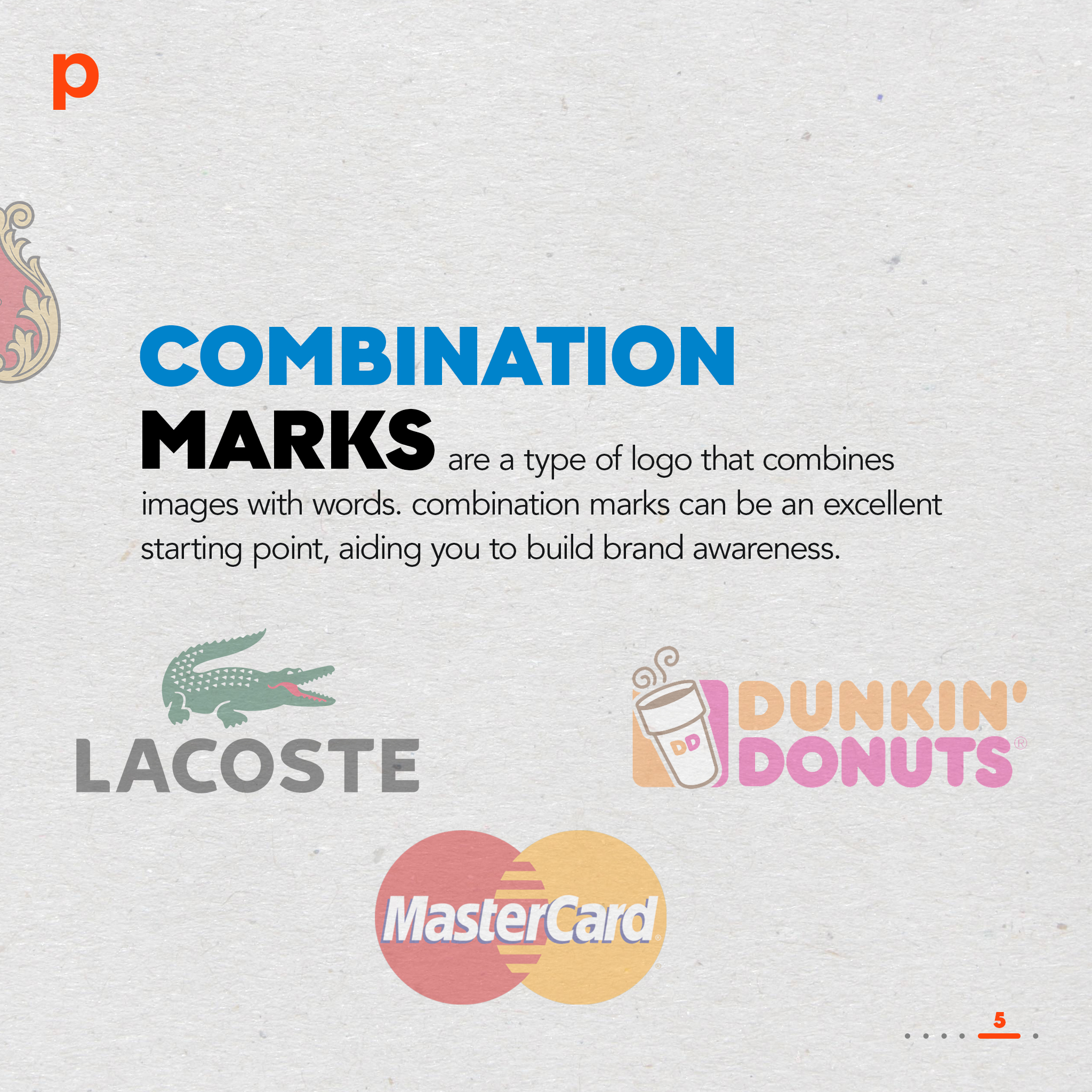 7. Emblems
Emblem logos are typically a combination of badges or crests. They fuse the text and metaphorical symbol to create elegant designs with a conventional feel. Emblems can also provide you with space you need to add a snappy tagline that shows your brand's message. When creating an emblem, please know that this style of logos is not great at adaptability and doesn't work well on a smaller scale.
Examples: Starbucks, Stella Artois, Harley-Davidson and Manchester United.
8. Combination marks
Combination marks are a type of logo that combines images with words. For example, a combination logo could consist of an icon with a wordmark. Some brands have one main logo in the form of a combination mark, while occasionally splitting up the text and imagery to better suit different circumstances.
For companies that are not yet popular, combination marks can be an excellent starting point, aiding you to build brand awareness. And you'll have the freedom to use just the text or just the icon while remaining recognizable.
Examples: Lacoste, Dunkin' Donuts, MasterCard, Toblerone and Puma.
Conclusion
And that's all of 8 types of logos most brands use. You can see that various kinds of logos are used based on different circumstances. So if you want to create your logo, it is a great idea to recall and get the idea of what your business represents. And you will certainly know what kind of logo you want to design.