3 reasons why your business needs CRM
In the world of business, customer acquisition is quite often one of the most important aspects of a company. But as it is quite costly to acquire new customers, part of the focus must shift to customer retention : in fact, the cost of acquiring a new customer can reach up to 7 times the cost of retaining a customer.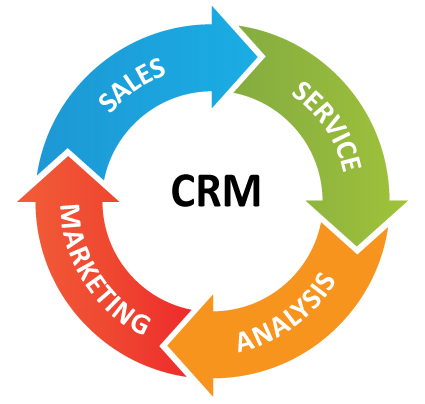 A key aspect of keeping your customers is to understand them, and Customer Relationship Management software is the best available tool to do so. Here's why.
   Collaborative environment
Knowing your customers is hard. Especially when you have more than a few. It takes much more than just a name, last name, and birthdate to truly understand what your clients are after. CRM software is designed to store all sorts of customer information that you gather over time. The main strength of CRM is that all of your employees can simultaneously access a customer file, making it available at all times in case a file needs to be checked, but also making it possible for your company to add information about a customer as it is collected. Only teamwork can lead to a reliable knowledge of your customers.
   Keep track of sales opportunities
How frustrating is it to generate leads only to have them fall into the black hole of an endless lead-gen list ? CRM software allows you to keep track of all of your leads, carefully nurturing them and keeping maximum sale potential. As you nurture your relationship with your lead, you can complete their file in order to have maximum information available as time goes on. You will better comprehend your clients, and therefore offer them the most adapted products or services. Make sure your team follows up on every prospect, and don't neglect the fact that lead-generation is a resource-consuming activity : don't let it go to waste!
   Deliver high-quality customer service
Instill trust. Make sure you keep track of all of your clients' purchases, requests, feedback, and be able to access them in a single online file, any time, any place. A CRM tool is incredibly helpful for managing large amounts of clients relationships, and will help your business gain in efficiency and save resources. Make your customers feel special when you tell them you remember one particular point of information about them, show them that you care, and you will greatly increase customer retention and reduce customer acquisition costs.
Key Takeaways:
CRM software is one of the most important and easy-to-use tools for the business world. It will save your employees time, it will reduce customer acquisition expenses due to higher customer retention, and it will increase your conversion rates and ability to sell.
Many solutions make it possible to integrate CRM software into websites and apps. If you would like to know more about this topic, feel free to contact us : we'll be glad to lend a hand.
Other articles from Pimclick team
In the present, me, you, and everyone else are all...

LEARN MORE

Other articles from Pimclick team Summary...

LEARN MORE
Summary
Description
Customer Relationship Management software (CRM) helps save ressources while improving relationship quality with customers and partners. Here's why you need one.